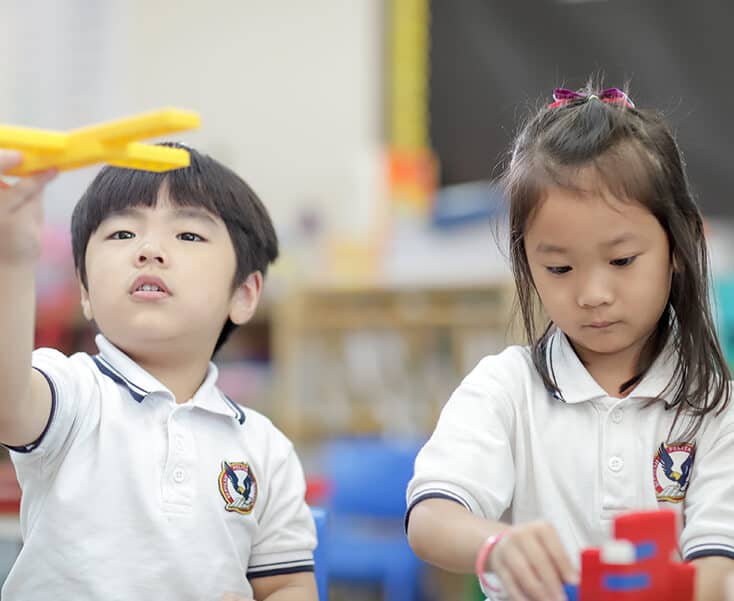 The first six years of children's lives represent a critical period of development that forms the foundation of their future.
We offer an excellent Early Childhood Education program for children ages 1 – 6 with a comprehensive approach to education aimed at developing young children to be lifelong learners. The method of teaching and learning focuses on four areas of development: cognitive, social-emotional, physical, and spiritual. Each level in the program is age-appropriate to focus on the most important skill at each developmental stage
In the early years, we want children to have fun and form friendships that will last throughout their school and adult lives. Children will start to learn about themselves and others through sensory activities, speaking, listening, role play, early experiences of words and letters and their sounds, and outdoor learning. They are encouraged to 'have a go' and gain confidence through specially crafted learning activities.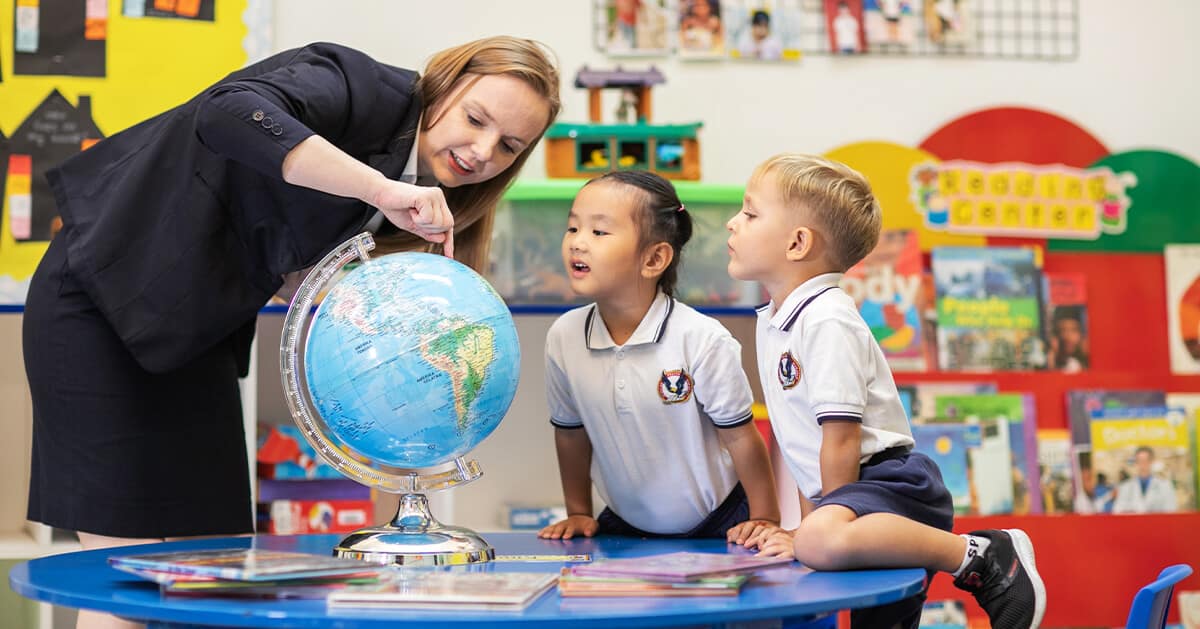 Unit of Inquiry (Science & Social Study)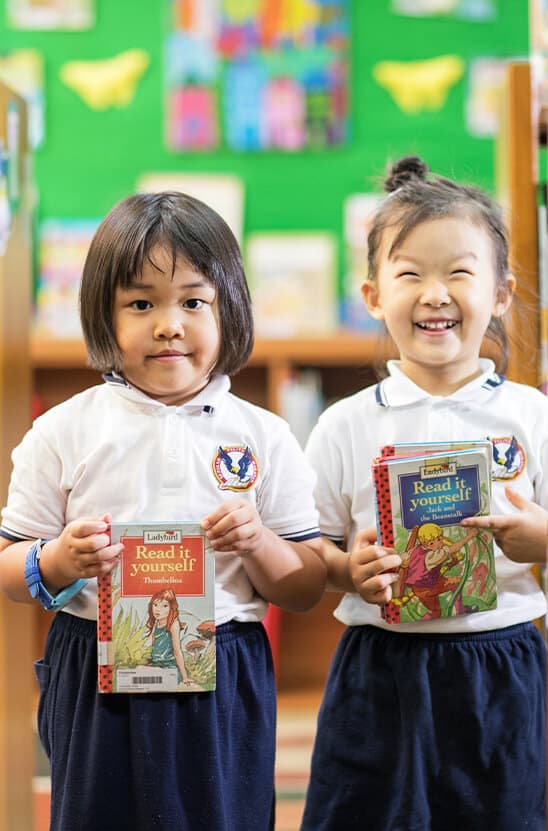 The Early Childhood Education at SPH
Mom & Child (1-2 years)*
A program designed to nurture the bond between parent and child in a fun and creative ways. Classes are set up to develop a child's social skills through interaction with teachers and peers. Subjects such as language and math are conceptualized through participation in songs, rhymes, simple drama, and stories. Both gross and fine motor skills are also essential development areas.
*Available only at SPH Lippo Village
Pre-Kindy (2-3 years)
Pre-Kindy offers a holistic program to boost children's confidence and love for learning. They learn routines, develop appropriate social behavior and work on their motor skills to prepare for the next learning journey in kindergarten. Every lesson in pre-Kindy is enjoyable and fun as learning spurs greater motivation to learn further.
K1, K2 & K3 (3-6 years)
Units of Inquiry (UOI) are added to our Kindy classes to prepare students for the Primary Years Program. Children in this stage learn new things via hands-on activities, observations, and simple projects within and outside their classroom. Inside the classroom, they experience inbound learning methods – reading, writing, and even creative arts like music or ballet. Activities outside the classroom are also essential in getting them to know their environment through sports-like activities. They also participate in field trips organized two to three times a year as a form of outdoor exploration.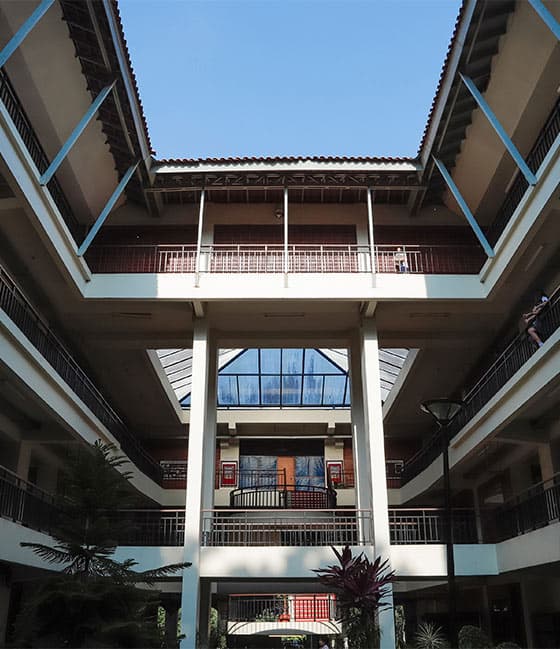 There are 5 SPH campuses strategically located within and around the greater Jakarta area.
Get to know more about our campuses that is within your area.
Discover More
The SPH Student Dormitory
Pelita Harapan House (PHH)
at Sentul City
More than a place to stay.
PHH provides students with a supportive community, dynamic environment and balanced programs to nurtures dorm residents to be independent learners.
Discover More