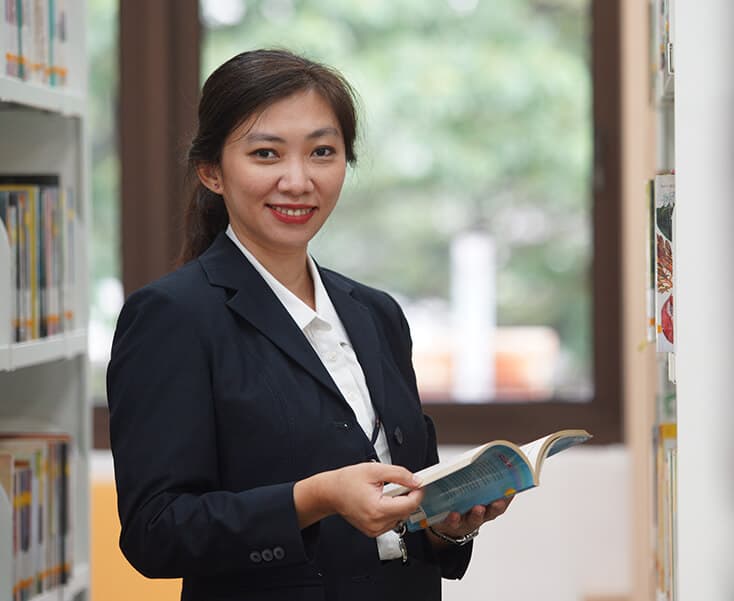 We seek men and women with the passion and desire to do God's Kingdom work in Indonesia.
Be part of the SPH faculty and staff who educate and equip young people to be influencers for God's glory.
A diverse international group of educators plays an important role in the SPH dynamic learning community. These educators immerse themselves in the life-changing work of Christian schooling across the Indonesian archipelago.
View Opportunities
Together, we nurture a loving and supportive community in Christ
SPH is more than just another place to work,
it is a second home not only among employees but also for students and parents. Together, we nurture a loving and supportive community in Christ.
SPH has five (5) campuses located in the greater Jakarta area: Lippo Village, Sentul City, Lippo Cikarang, Kemang Village and Pluit Village. Each campus has its own uniqueness. Learn more about our campuses right here.
Working at SPH presents numerous benefits. Since it is part of a bigger foundation (YPPH), SPH has a wide array of collaboration and networking opportunities, as well as a number of special offers available throughout its network of schools. In terms of personal and professional growth, SPH opens up incentives for its teachers and staff to pursue a master's degree in Universitas Pelita Harapan (UPH) while working.
We Encourage Every Individual's Growth in Our Community
At SPH, we encourage every individual's growth in our community,
which applies to both our academic and non-academic staff. We support their growth by providing options for employees to take courses or master's degree programs in our affiliate universities. In addition, regular professional development trainings as well as executive programs help boost our employees' careers to the next level.
SPH leaders act like mentors. They are committed to support their faculty and staff in the various aspects of teaching and learning within a cross-cultural education setting. Find out more about our leaders from SPH campuses.
Our Leaders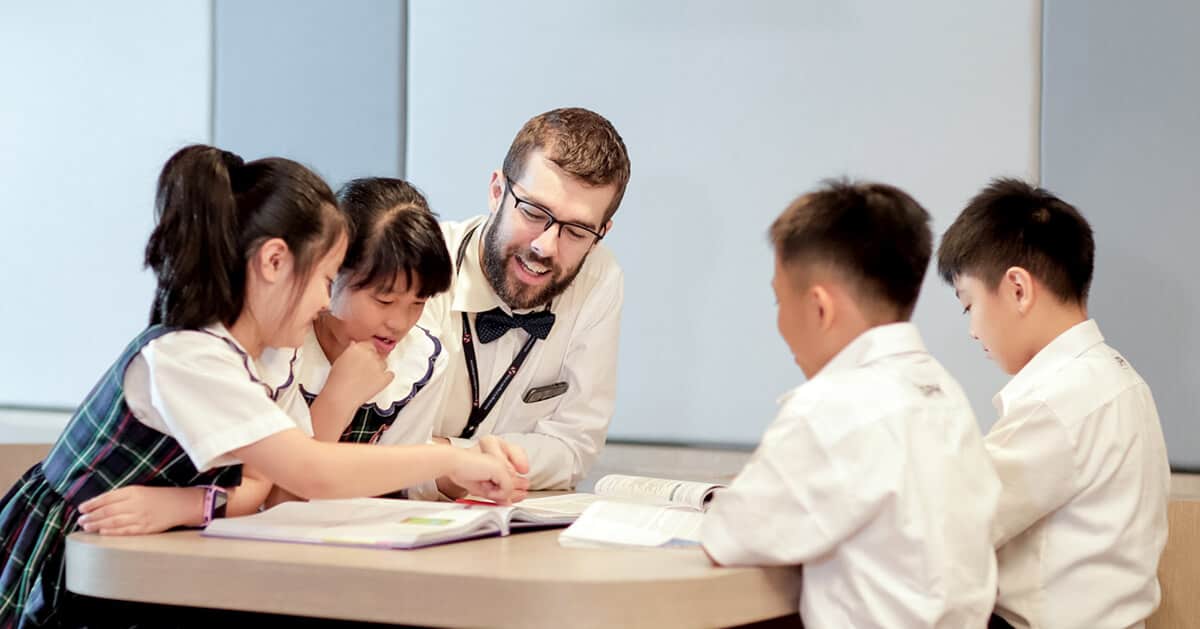 Step 1
Complete the application form based on the position you're looking for from this link.
Note: Hiring decisions will be made on a rolling basis as positions are made available. All applicants are encouraged to submit application at their earliest convenience. Please do also take time to read our Statement of Faith.
Apply Now
Step 2
Your application will be reviewed. Expect our response within one week.
Step 3
After we review your application, we may ask you to complete the full application for a specific position.
The full application involves providing in-depth responses. As such, we don't request everyone to complete the full application unless we intend to move ahead with your interest.
Step 4
Once we receive your completed application, we will review and evaluate it.
Expect a reply within two weeks.
Step 5
Interviews will be initiated after receiving the full application.
Frequently Asked Questions
About Career Opportunities
and The Employment Process
If you have any questions regarding career opportunities and the employment process at SPH, we recommend you to view our FAQ right here
Who is SPH looking for?
For our teacher openings, we are looking for aspiring educators who are either single male or female, or married male.
What are the expectations of teachers and leaders at Yayasan Pendidikan Pelita Harapan (YPPH)?
There are two main areas of expectation.
The first expectation concerns Christian life and as His witness. The essential conditions of initial appointment and continuing employment at YPPH include:
personal saving faith in Jesus Christ;
an understanding and acceptance of the philosophy of Christian education as well as the beliefs and values as set out in this document;
a lifestyle consistent with the beliefs and values set out in this document, and one that honors Jesus Christ as Lord; and
an active fellowship with a Christian church in Indonesia.
The second expectation refers to professional qualifications. In order to be employed at YPPH, a teacher or leader must:
possess teaching qualifications acceptable to the school (including a minimum Bachelor of Education or its equivalent);
show evidence of ability to teach according to the school's philosophy of education;
demonstrate classroom competencies commensurate with training and experience; and possess leadership capabilities appropriate to the task(s).
What do we mean by Christian School?
Yayasan Pendidikan Pelita Harapan (YPPH) has a distinctive vision to educate its students with the goal of becoming significant leaders and people of influence within Indonesia and the world. It is also the school's strong desire that students will be active disciples of Jesus Christ. To this effect, the school employs well-qualified teachers, preferably with proven experience. Teachers should also have a demonstrable Christian faith that dynamically guides their own lives and has a positive impact upon others.
I'm not sure what you mean by a demonstrable Christian faith - how does this show itself in a school?
The school is a Christian faith community. It is not enough for a teacher to "not object" to Christian faith, beliefs and principles. Every teacher must have active involvement and assist in building up the faith community. In practice, this means that:
every teacher is involved in leading devotions with students;
every teacher will be involved in the prayer life of the school, praying with, and for, students, families, colleagues and others;
every teacher will be willing to participate in a small fellowship/care group involving mutual support, Bible Study and prayer; and every teacher will have any involvement with a Christian church community in Indonesia.
How does the Christian faith influence the curriculum?
The influence is both implicit and explicit. The purpose of education is to discover the truth and live appropriately in that truth. It is necessary to recognize that all things are created by God; that all things are to be done for His glory; that mankind has responsibility for caring for the world and all creation. The curriculum will open up these areas of truth. The teacher must believe that the Scriptures are an accurate account of what is true.
What values does SPH share?
The Yayasan Pendidikan Pelita Harapan (YPPH) community seeks to honor God by:
giving first priority in life to the One True God revealed in the Bible as three persons, Father, Son and Holy Spirit;
not worshiping anything else including material good, popularity or power;
not using language that is blasphemous or unclean; being just in all our dealings with other people; not discriminating or unfairly treating others because of race, beliefs, gender, disability or values;
willing to work to provide for corresponding needs yet also setting apart time for God and relaxation;
honoring parents and those in authority over us; respecting the sanctity of life in all situations; loving others as oneself and avoiding actions, words or attitudes that will deliberately hurt others;
respecting the sanctity of marriage as a lifelong commitment, rejecting divorce as an option to solving marriage difficulties except as allowed by the Bible; ensuring that sexual relationship occurs only within a monogamous marriage, therefore abstaining from pre-marital sex, extramarital sex and homosexual activities;
respecting the property and good name of others;
speaking truthfully; not lying or spreading false or distorted information about others; and
avoiding greed, lust, pornography, gluttony, addiction and drunkenness.
We recognize that the above statements pertain to Biblical expectations of righteousness. We also recognize the fallen nature of humanity. We further recognize that through the death and resurrection of Jesus Christ we may receive forgiveness for our sins and that our righteousness is in him. YPPH, therefore, seeks to be a redemptive community that continually points its members towards the grace of God.
Do I have to hold a particular denomination?
Our school community consists of teachers and staff of various Christian denominations.
Our common belief is in the supremacy and Lordship of Jesus Christ in salvation and life as addressed through an Evangelical, Reformed Statement of Faith. We expect our teachers to hold to these beliefs and line them out (see Statement of Faith)
Is YPPH one of these fundamentalist school organizations that place unfair restrictions on community members?
The school might be considered "fundamental" from the point of view of basic Christian truth. These statements are outlined in the document "Vision, Mission and Beliefs" and our Statement of Faith.
In our practices, we seek to be a community of grace; recognizing our need to rely daily upon the initiative of Jesus Christ by His Spirit leading us to depend on God the Father.
We also seek to be a community of grace where we are encouraged by one another to recognize our strengths and weaknesses and live in a spirit of harmony and cooperation.
Why are you providing this information?
We intend to have a community of teachers who enjoy what they do. We want to clearly set out what it means to teach in a Christian school such as ours so that you might determine whether our community is one where you will feel comfortable and thrive!
What if I have more questions?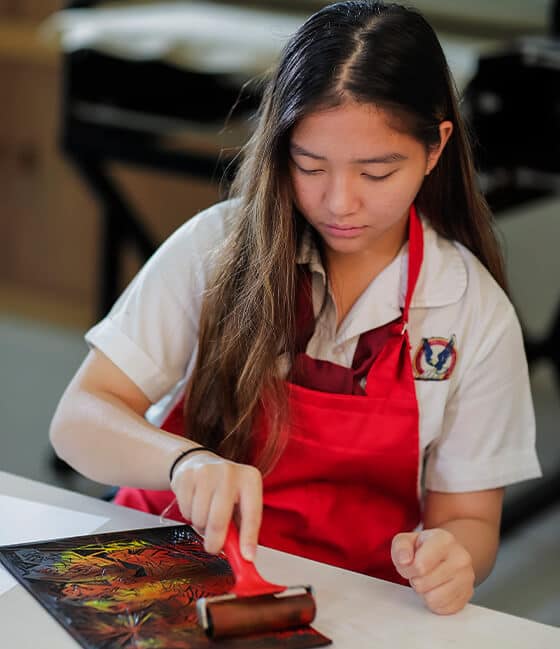 We would love to hear from you! If you'd like to speak to any of our Recruitment Team, just reach out to us.