A Multicultural Campus for Active Learners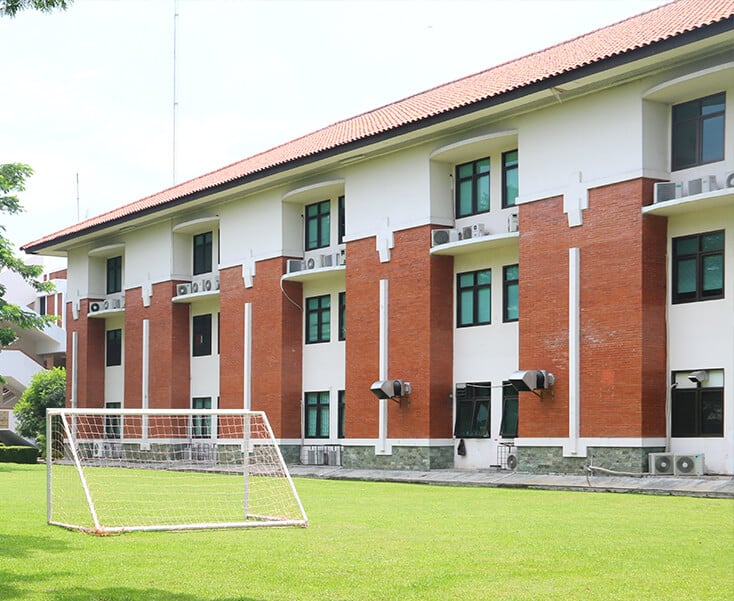 Our Located in Cikarang's industrial area, our Lippo Cikarang campus warmly welcomes multicultural families, serving as their second home. With a faith-based, holistic learning model at its core, our school is dedicated to nurturing the growth and development of every student. For over two decades, we have successfully shaped well-rounded graduates by offering an exceptional combination of the Cambridge and International Baccalaureate (IB) programs.
In addition to our comprehensive academic offerings, we equip our students with a robust English improvement program and enrichment programs to empower them to thrive in the global community.
An active learning approach that encourages students to take an active role in their education, fostering critical thinking and problem-solving skills.
A wide array of physical education activities, including swimming, soccer, volleyball, badminton, and basketball.
A comprehensive music program with options for vocal and instrumental, including traditional Indonesian instruments.
An option to choose Korean as the medium of instruction for Grades 1-12.
Mission Service Learning (MSL) opportunities that take our students to serve the underprivileged in remote areas around Indonesia.
Programs & Learning Pathway:
Cambridge International (for ECE to Grade 10) & International Baccalaureate (for Grades 11-12)
Early Childhood Education (K1 – K3)

Junior School (Grades 1 – 6)

Senior School (Grades 7 – 12)
A Vibrant Campus for
Active Learners
Life at SPH Lippo Cikarang is vibrant! Here, learning comes alive in a dynamic and engaging environment. Our vast green campus sets the stage for active learners of all ages, offering a perfect blend of indoor and outdoor spaces. At our Lippo Cikarang campus, education goes beyond traditional classrooms as students are encouraged to explore, discover, and thrive.
At SPH Lippo Cikarang, every day is filled with exciting programs that foster community, connection, and support among students and staff. From spirited competitions during Spirit Week to heartwarming initiatives like Loving and Caring Week, there's always something happening, ensuring a vibrant and engaging atmosphere for all.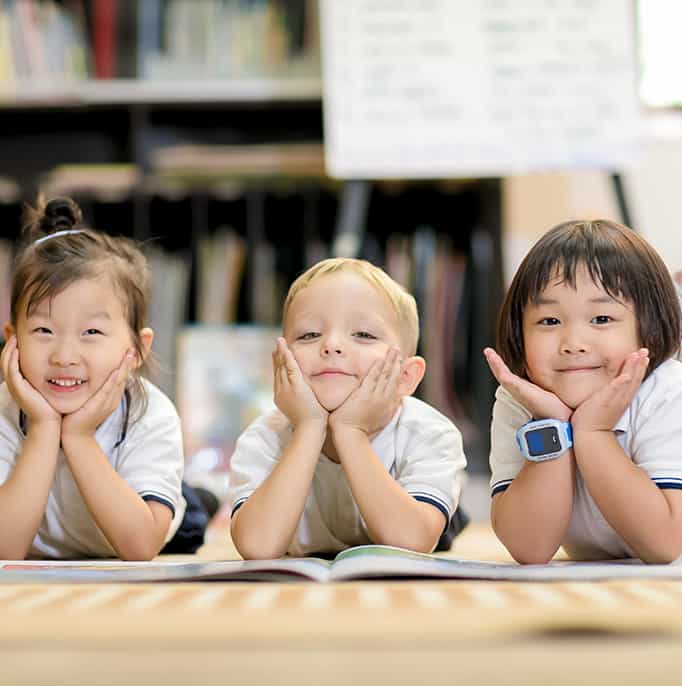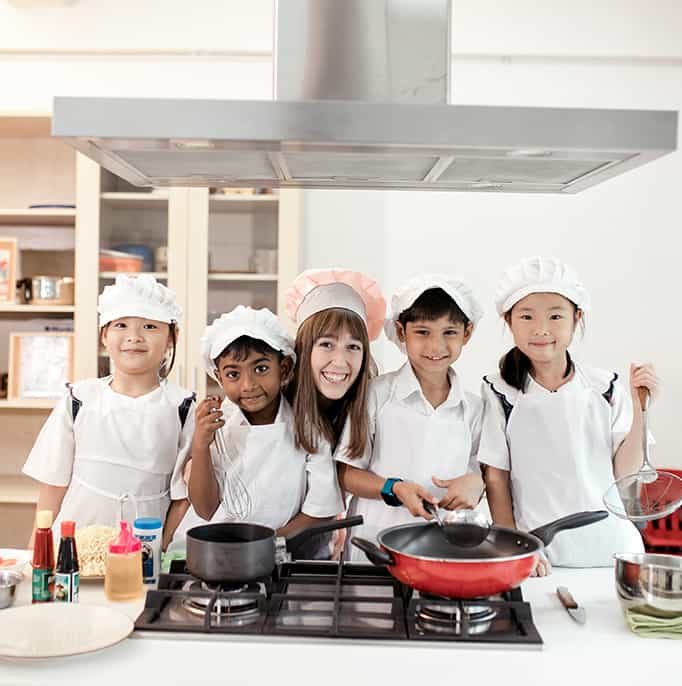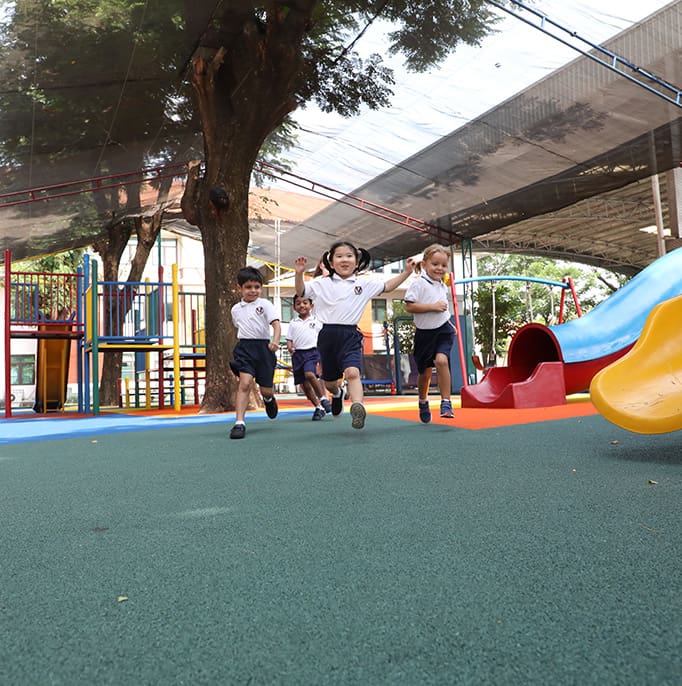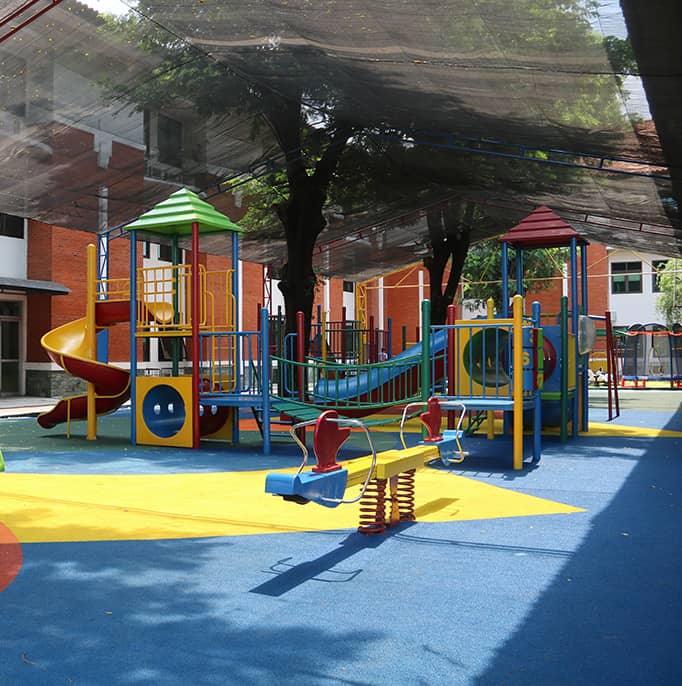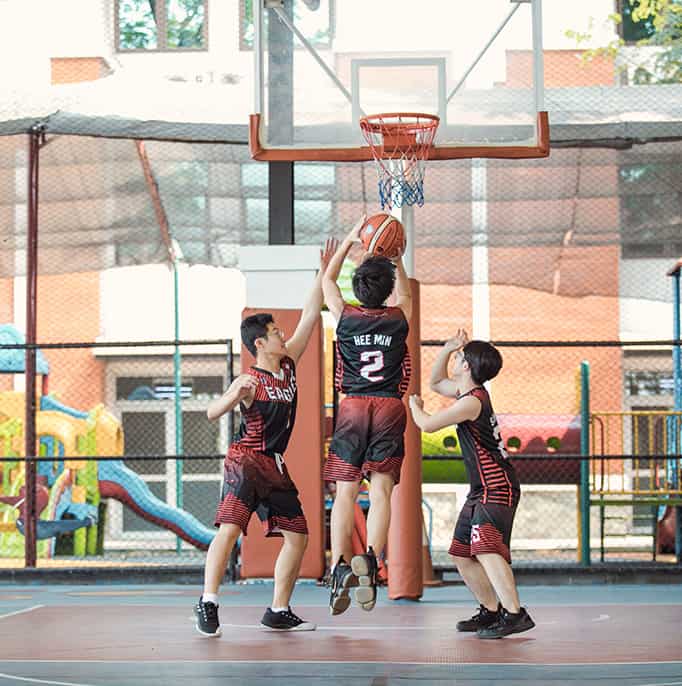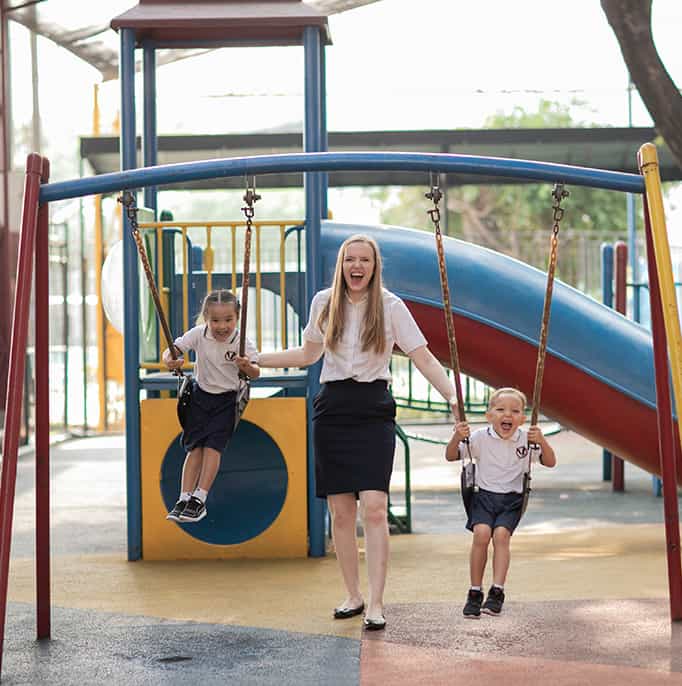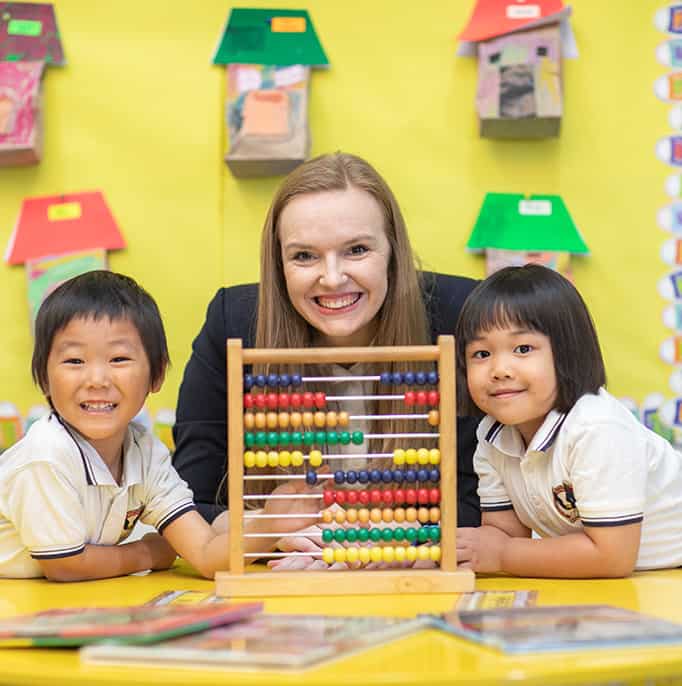 Frequently Asked Questions
What makes SPH Lippo Cikarang different from other international schools?
We exist within a close-knit community of diverse nationalities. Given our students' backgrounds, our highly skilled teaching staff support and assist students through provided English as Additional Language (EAL).
We provide a comprehensive Christian education that prepares its diverse student body to be servant-leaders in this nation and the world. We also create a nurturing environment built upon a supportive community wherein every student will have a second home.
What curriculum is used by SPH Lippo Cikarang?
Early Childhood – Grade 10: Cambridge International Pathway

Grades 11 – 12: International Baccalaureate (IB) Programme
What does the learning pathway look like at SPH Lippo Cikarang?
Early Childhood – Grade 6: Cambridge Primary

Grades 7-8: Cambridge Secondary

Grades 9-10: Cambridge Upper Secondary (IGCSE)

Grades 11-12: International Baccalaureate Diploma Programme (DP)
What co-curricular activities are available at SPH Lippo Cikarang?
Swimming, Soccer, Basketball, Handicraft, Taekwondo, Archery
Psychology, Medicine, Computer, Soccer, Yearbook, Healthy Lifestyle Club, Programming & Coding, Filmmaking, Book Club, Band Club
Read more about our co-curricular activities here.
What type of food is available at the school cafeteria?
Our school canteen provides a range of food options including Indonesian, Western, and Korean food.
Do you provide transportation for students?
Currently, we are not offering students any transportation service (school bus).
My child is from overseas. Will a full-English environment affect their learning?
What nationalities are there in this school?
As an international school, SPH Lippo Cikarang's community consists of multiple nationalities. Some are Indonesian, Korean, Japanese, Taiwanese, Indian, German, Italian, French, and Australian.