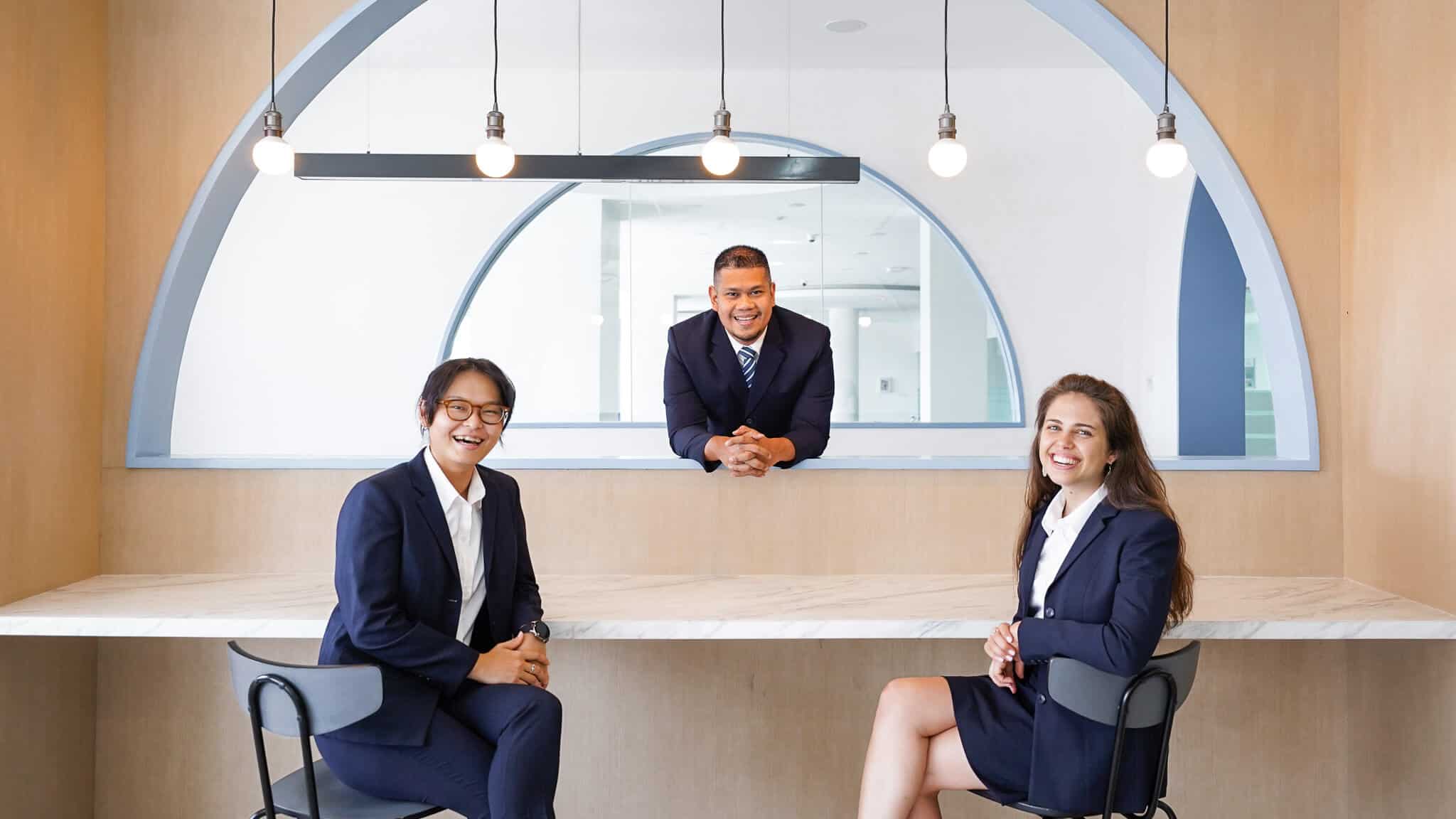 We seek men and women with the passion and desire to do God's Kingdom work in Indonesia.
At SPH, we are a community of individuals who believe in reaching families through Christian education. As we seek to provide an integrated learning experience for students, we offer these career opportunities to those who will inspire us to do greater things in our schools across Indonesia.
If you are passionate about making a difference in a child's life through education, come and join the SPH Team.
Being Part of the SPH Team
Together, we nurture a loving
and supportive community in Christ
Since 1993, SPH has committed to providing both Indonesian and expatriate families with excellent Christian education,
where we focus on academic excellence, faith, character building, and personal growth. More than a school facility or a regular workplace, SPH is a community, a team, walking hand in hand in our ministry through international Christian education with our faith in Christ as our foundation.
SPH forms part of a ministry of educational institutions under Yayasan Pendidikan Pelita Harapan (YPPH), with almost 60 schools throughout Indonesia. YPPH offers a Christ-centered western style of education taught in Bahasa Indonesia. YPPH has extended education opportunities in the mountainous area of Papua, where education facilities are limited. Watch this video to see a glimpse of our school as part of a bigger mission:
Learn how we care and develop each other professionally as one big SPH family:
SPH offers you more than just another place to work.
Our school is a second home for its employees, students, and parents. Together, we nurture a loving and supportive community in Christ.
In addition to competitive compensation, we support our teachers and staff with various fully funded professional development opportunities. For our expat team members, we provide multiple benefits, including housing near the school area, travel benefits, shipping and repatriation allowance, and more.
Hear what our current members say about living in Indonesia.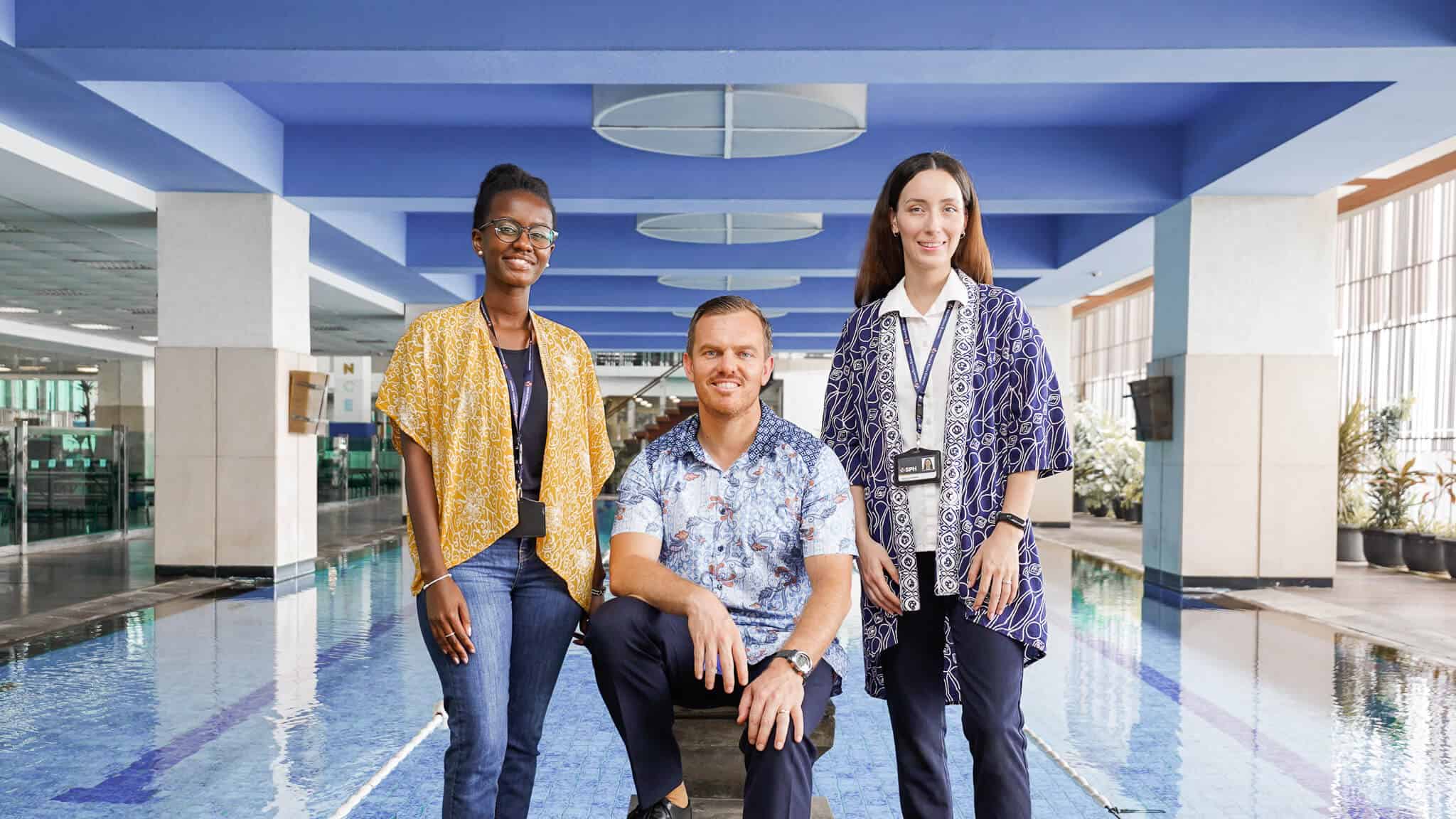 Born again Christian with a strong faith in Christ

Passionate in the education field, especially Christian education

Excellent communicator

Relational individuals who regard relationships with colleagues, parents, and students as key to building a healthy and thriving community

Those who share the same vision, mission, and values as SPH

Skilled in their area of expertise
Join our team as a full-time employee based on your talents & calling! To apply, simply click on your desired opening below to apply.
Teaching Opportunities
2023/24 Opportunities
Career Counsellor***
Early Childhood Teacher***
EAL Teacher***
Junior School Teacher***
Academic Principal**
2024/25 Opportunities
Business & Economics Teacher***
Computer Technology Teacher***
Dorm Supervisor**
English Teacher*
IB DP Physics Teacher***
Junior School Teacher***
Kindy Teacher***
Kindy Teaching Assistant Teacher**
PE Teacher***
Psychology Teacher***
School Social Emotional Counsellors***
* Expatriate educators only (preference to English native language speakers)
** Indonesian educators only
*** Open to expat and Indonesian nationals
Staff Opportunities
These opportunities are open to Indonesians only
Account Receivable Staff
Account Payable Staff
Admissions Counselor
Executive Assistant
Expatriate Relation & Administrator
General Affairs Staff
Marketing Associate
IT Business Analyst & QA
Software Engineer
Purchasing Staff
Leadership Opportunities
Academic
Academic Principal***
Admin Principal**
Associate Director of Learning***
EAL Specialist***
Head of Spiritual Formation & Christian Foundations***
Literacy Specialist***
Mandarin Specialist***
Math Specialist***
Science Specialist**
Admin
Head of Operations**
Bookstore Manager**
Design Lead**
Facilities Project Manager**
Finance Business Partners**
Activities Coordinator**
Visit our application page to see all openings & apply:
We love to see people grow! If you are currently a student looking for opportunities to grow your skills and network, we might be the right place for you!
You can be part of the SPH team by joining our part-time programs. See below for some options:
Admin Internship
This program welcomes High School and University students looking for internship opportunities. To apply, simply send your CV to national.recruitment@sph.ac.id with Internship Application as the email subject.
Summer Program Teaching Internship
If you are an expat student in your third or fourth year of study at (preferably) a Christian college or university by summer 2023, you are welcome to apply for a summer internship! To apply, simply download this form, fill in all the necessary details, and send your CV along with the form to expat.recruitment@sph.ac.id with Summer Teaching Internship Application as the email subject.
Get a glimpse of the life of SPH team through true stories told by our amazing team members!
Teacher at SPH Pluit Village
As a teacher with a passion for international ministry, SPH was the perfect fit for me. Initially intending to stay for just a few years, I have now been a part of this incredible community for a decade. SPH has provided me with the opportunity to grow both as a teacher and a leader, allowing me to teach students at every level, from elementary to high school. Through professional development opportunities, I have gained various skills and a deeper understanding of how to be most effective in the classroom. But what I love most about SPH is the sense of family within the school community, from my colleagues to the students. Additionally, being part of YPPH and its efforts to raise passionate young people across Indonesia has been a truly inspiring experience.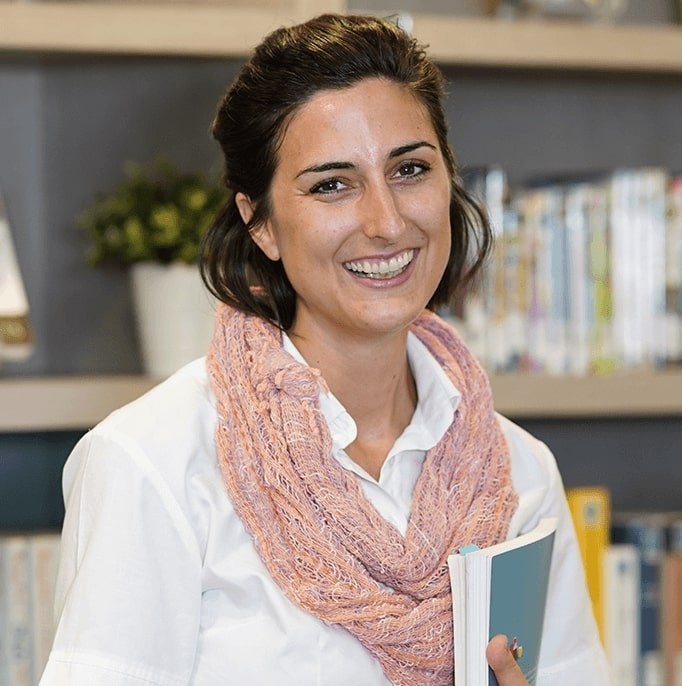 Principal at SPH Lippo Village
At SPH, my professional growth as an educator is a top priority. With weekly in-house professional development sessions, external opportunities for training, and designated professional development days, there are endless opportunities for growth. From attending IB training to ACSI leadership conferences, I have been able to expand my skills and knowledge in the field. The school also provides a platform for networking with educators from all five SPH campuses. I am grateful to be part of a community that values professional development and invests in the growth of its educators.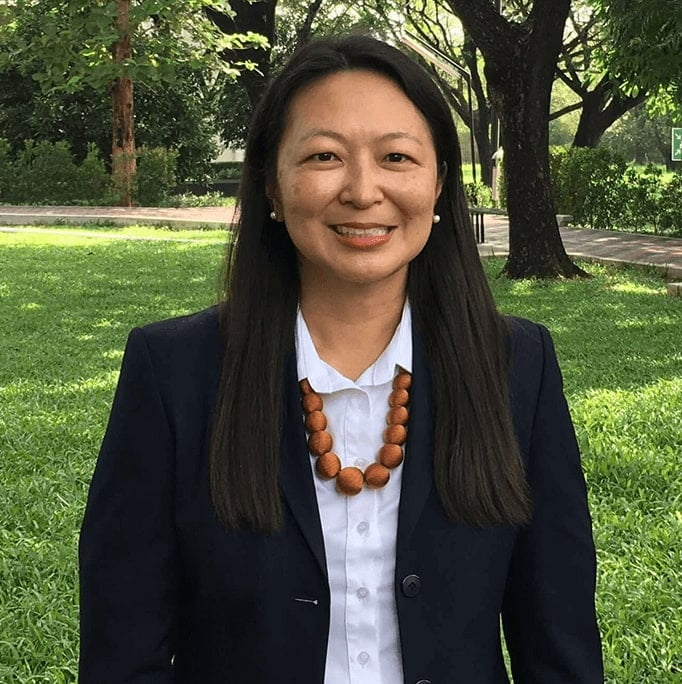 Head of School at SPH Kemang Village
I love the community at SPH. Although we are a big system of five schools with hundreds of employees and over two thousand students, we retain a strong connection to one another through our shared mission and vision. We are all working toward the same desired outcomes, and this commonality is stronger than any differences that might be present based on the diversity of our team. Additionally, I love that SPH strongly focuses on growth and improvement. As schools, we will never be good enough–we will always seek ways to improve.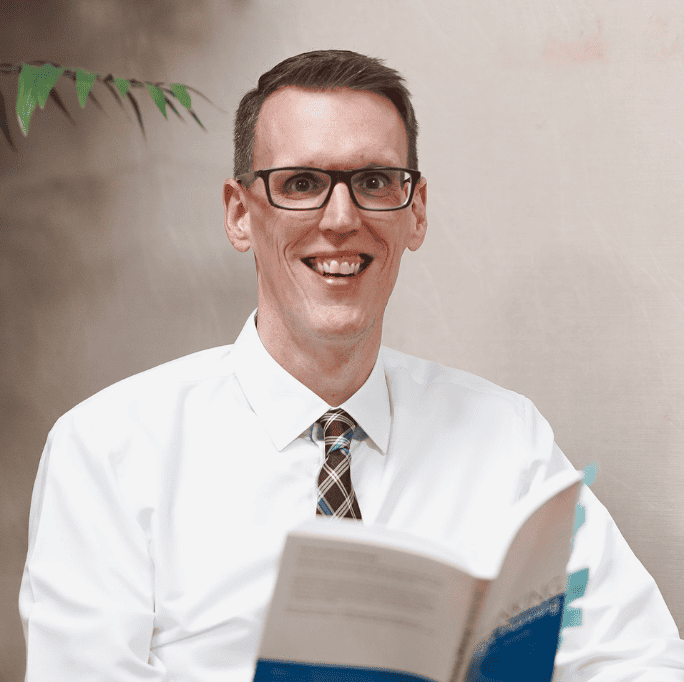 Teacher at SPH Sentul City
At SPH, I have found a community that is not only passionate and supportive but also feels like family. The SC family has been a source of inspiration and growth for me professionally and personally. The school's commitment to its employees' development is evident through regular professional development sessions and opportunities to attend workshops and collaborate with educators from other schools. It's a privilege to be part of a school that values its employees in many ways.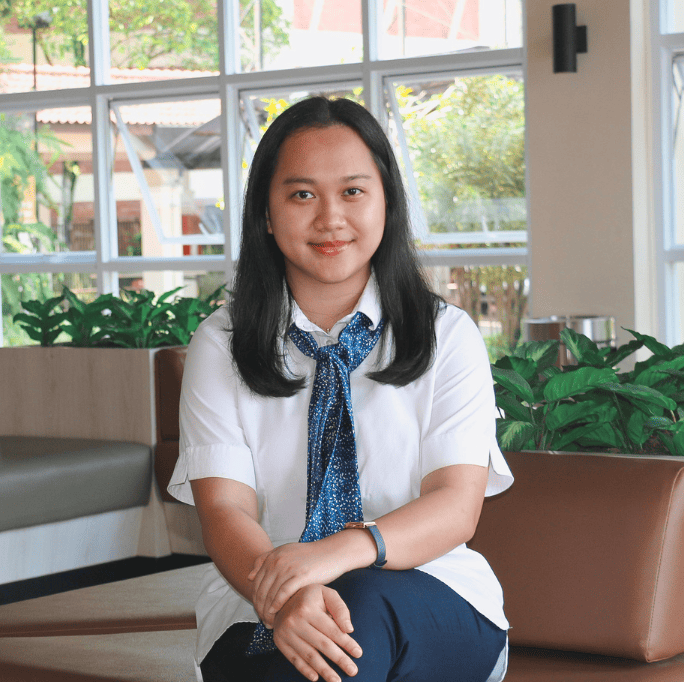 Academic Principal at SPH Pluit Village
The sense of community at SPH is truly special, and I feel grateful to have experienced it at three out of the five campuses. While each campus has its own unique qualities, the supportive community has been a constant source of personal growth for me. The school's commitment to professional and spiritual development is evident through a wide range of opportunities, from in-house professional development to external conferences and leadership roles. I am thankful to be part of a community that values personal and professional growth.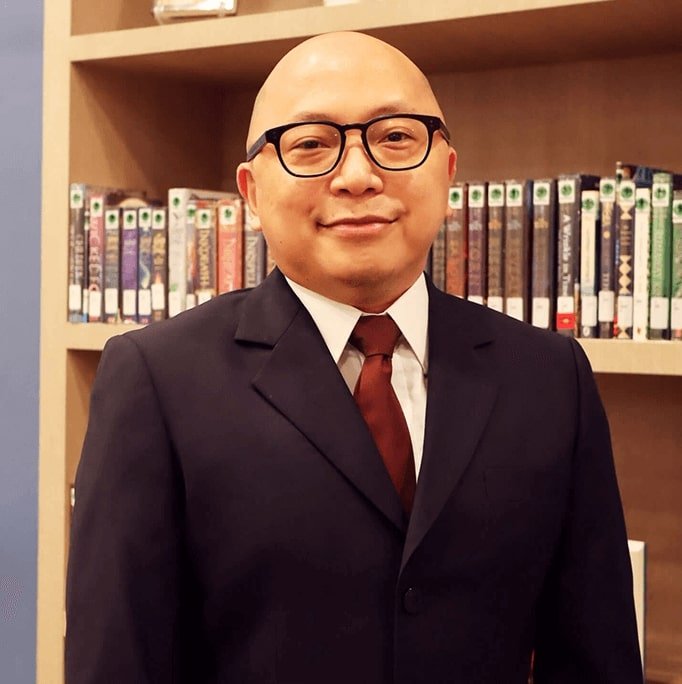 ICT Staff at SPH Lippo Village
SPH has been instrumental in my professional growth, offering a variety of resources and opportunities to enhance my skills beyond the three annual professional development sessions. For example, the school has facilitated access to some of the best English courses in Jakarta, helping me improve my language proficiency. In addition, as an IT professional, I have benefited from Microsoft Azure courses that have improved my job-related skills. I appreciate the school's commitment to providing a comprehensive approach to professional development that goes beyond traditional training sessions.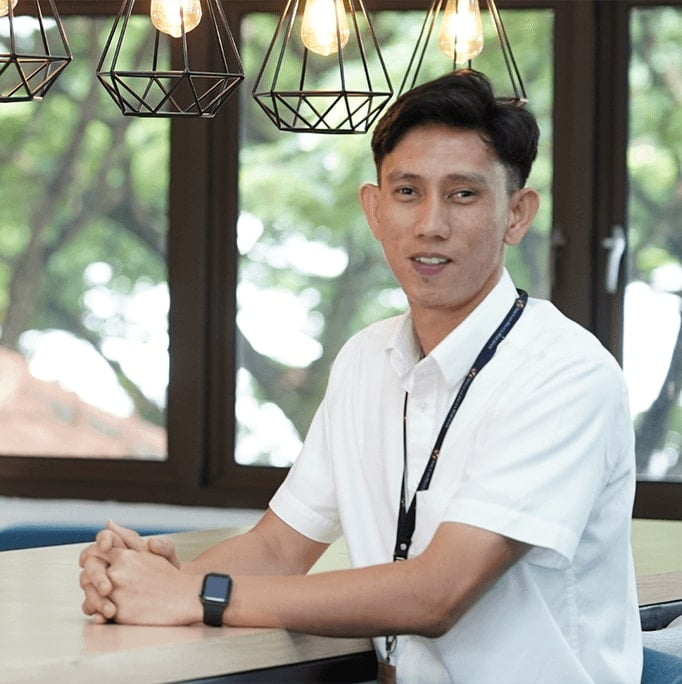 Senior Marketing Associate at SPH Kemang Village
When I first applied to SPH, I wasn't even sure where God was calling me to be. But during the interview process, I knew that SPH was different. It started with a prayer asking God for guidance and discernment. And though the position offered wasn't what I was looking for, I felt at peace saying "yes" at the time.
What makes SPH different is the people and how all of them are rooted in Christ and living out the same vision and mission. At SPH, we understand that though we might not be perfect, we can still walk hand in hand to grow together as lifelong learners. In addition to that, with regular chapel time and professional development dedicated for the teachers and staff, we are empowered to keep growing and learning. 
SPH is not just a workplace, it's a second home with people who are just like a family.