A Second Home for Flourishing Learners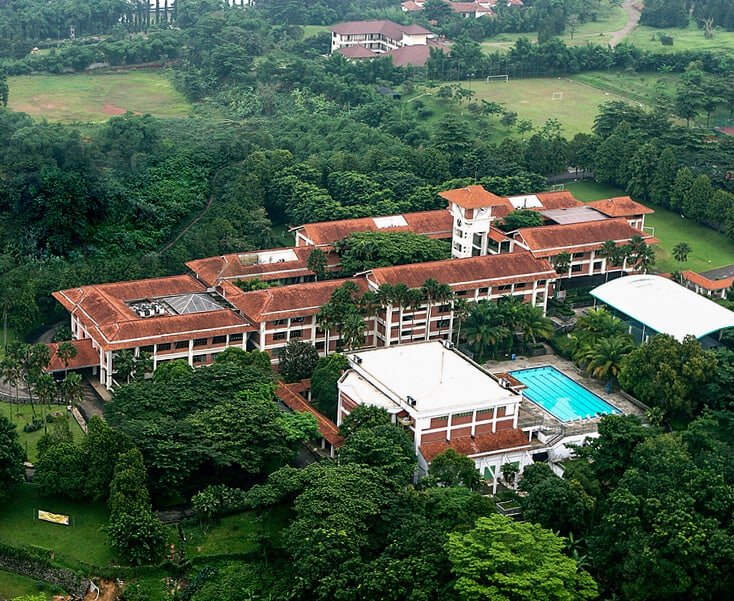 For three decades, SPH Sentul City has pioneered International Baccalaureate (IB) programs, preparing students to conquer global challenges. With a 10-hectare campus and state-of-the-art facilities, our serene surroundings provide an ideal learning environment. Supported by passionate educators and a comprehensive program, our campus is where students flourish.
At SPH Sentul City, we embrace a diverse community of students from Indonesia and around the world. Our Pelita Harapan House (PHH) student dormitory offers a safe and nurturing second home. With dedicated teachers, a spacious campus, and beautiful surroundings, SPH Sentul City provides an unparalleled learning experience.
A comprehensive integration between the IB framework for three decades.
Student residence for students in grades 7-12 at the Pelita Harapan House (PHH), a boarding facility with comprehensive security and supervision by dorm parents and supervisors.
Pastoral program for students to foster spiritual and psychological growth.
Academic tutors for students who need additional support in certain subjects such as Mathematics, Science, English, and Bahasa Indonesia.
Various programs and after-school activities that accommodate and enhance students' interests and talents.
Mission Service Learning (MSL) opportunities that take our students to serve the underprivileged in remote areas around Indonesia.
Programs & Learning Pathway
International Baccalaureate
Early Childhood Education (Pre-Kindergarten – K3)

Junior School (Grades 1-6)

Senior School (Grades 7 – 12)
Your Child's
Second Home and Family
At SPH Sentul City, we pride ourselves on creating a warm and welcoming environment that feels like a second home to every student. Our campus is not only spacious and beautiful, but it also provides the perfect backdrop for students to thrive and lead an active and balanced life. With a diverse student body and faculty hailing from all over the world, our community is truly inclusive and caring, enabling our students to develop a global perspective that will serve them well in the future.
We understand that every student needs a safe and supportive place to stay, which is why we offer an extensive and secure student dormitory, staffed by caring and attentive dorm parents and supervisors. We believe that our students deserve the very best, which is why we have spared no effort in ensuring that our facilities are modern, comfortable, and conducive to learning.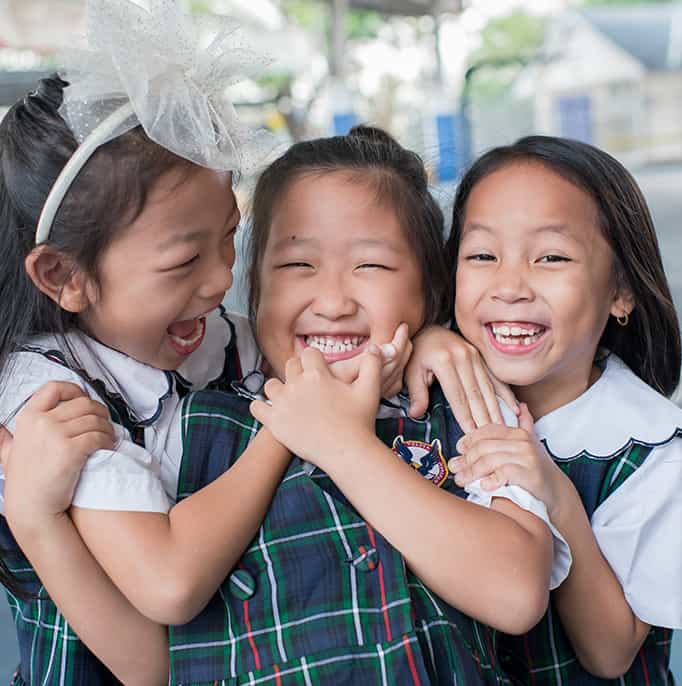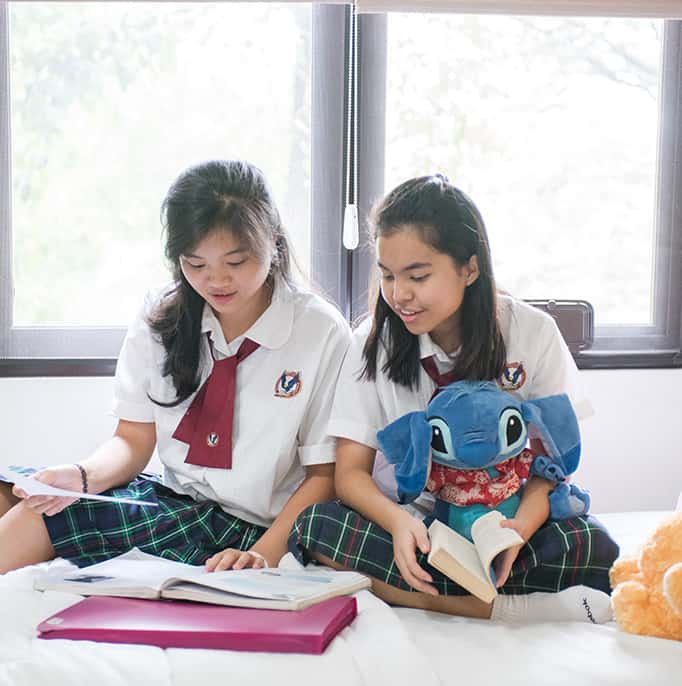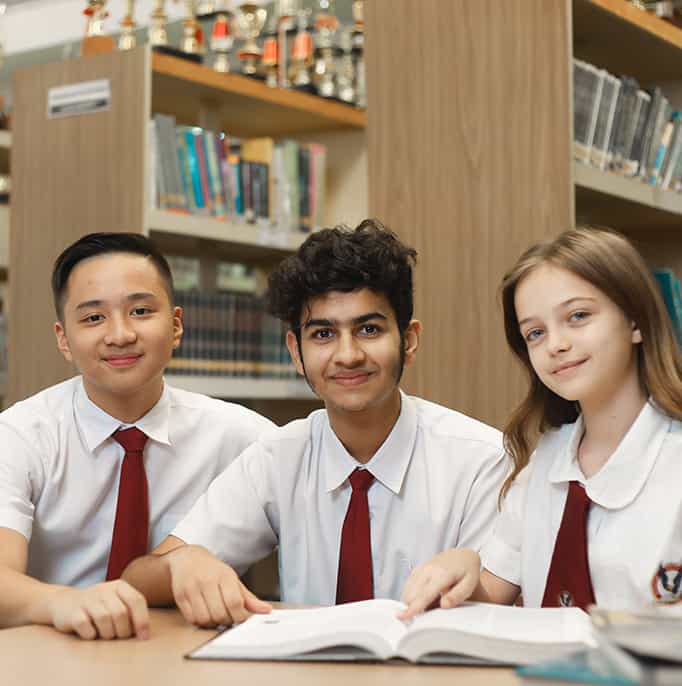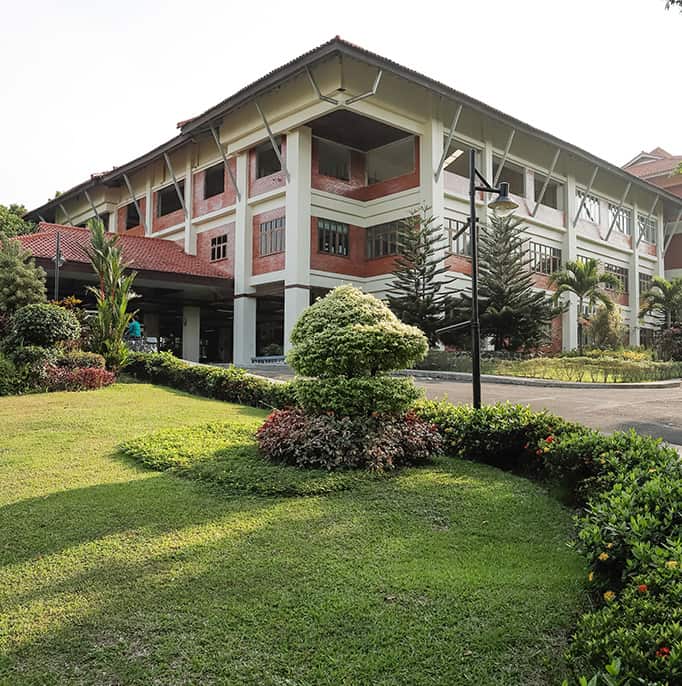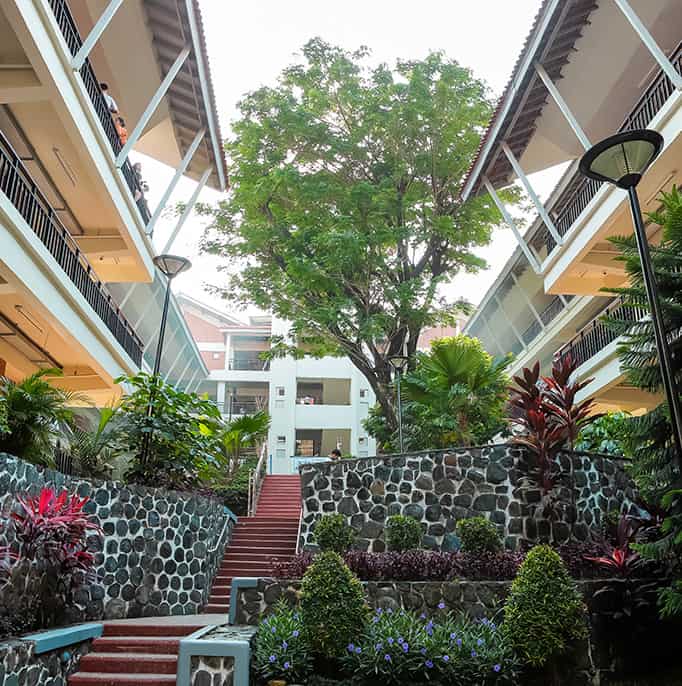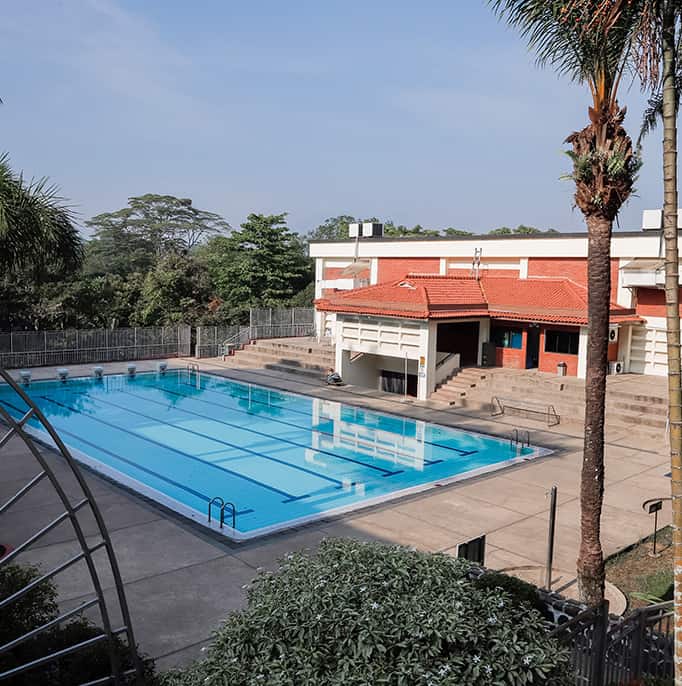 Frequently Asked Questions
What makes SPH Sentul City different from other international schools?
SPH Sentul City was Indonesia's first Christian international school to implement the fully-certified three-program International Baccalaureate (IB) framework. In addition, it has an outstanding student dormitory complete with high-quality facilities on a 5-ha green landscape in Sentul City hills.
What curriculum is used by SPH Sentul City?
PreKindy: Play-Based Program

K1 – Grade 12: International Baccalaureate (IB) framework
What does the learning pathway look like at SPH Sentul City?
Pre-Kindy (2-3 years): Play-Based Program

K1 – Grade 5: IB Primary Years Programme (PYP)

Grades 6 – 10: IB Middle Years Programme (MYP)

Grades 11 – 12: IB Diploma Programme (DP)
What co-curricular activities are available at SPH Sentul City?
Basketball, Soccer, Volleyball, Swimming, Badminton, Taekwondo, Tennis, Archery, Horse Riding
Piano, Ballet, Drama, Digital Arts, Visual Arts, Violin, Praise & Worship
English, TEDx, SCOOP, Sayap Ilmu, Bye Bye Plastic Bag, Mandarin, Korean, Robotics, Coding
Read more about our co-curricular activities here.
What type of food is available at the school cafeteria?
Our school canteen provides a number of food options, including Chinese, Western, Indonesian, Korean, and Japanese food.
Do you provide transportation for students?
Currently, we are not offering students any transportation service (school bus).
How does SPH support my Child with lower English ?
SPH strives to support each child with a number of support programs, such as English as Additional Language (EAL), Transition Class, and the annual Summer Program with English classes.