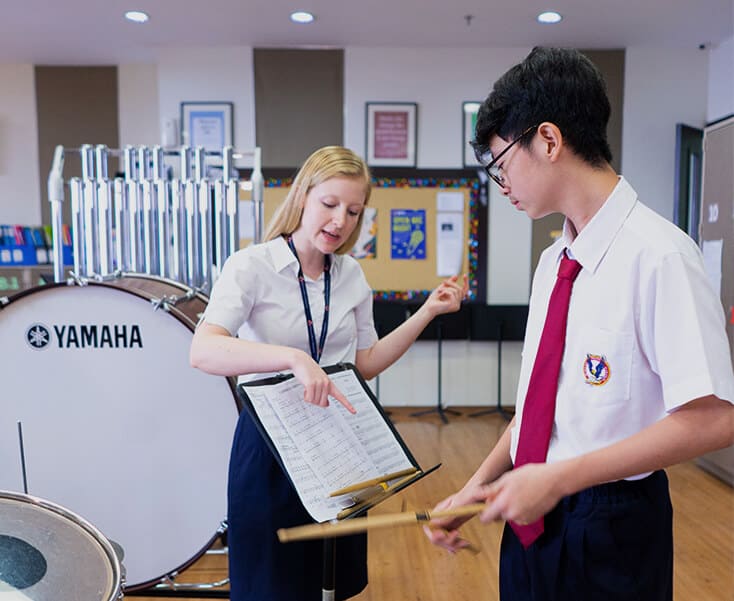 At SPH, we adopt, tailor, and incorporate various curricula that best suit our offered academic programs to boost students' competency and skills.
Our teachers and students are encouraged to see the world through a biblical lens. The Biblical Studies subject, which is implemented across all levels, acts as an integral part of our curriculum. For younger students in Kindergarten classes, teachers instill Christian values and Biblical messages in a fun and meaningful way through songs, dances and class activities. Up to the Junior School level, Biblical Studies form part of the core subjects alongside maths, science, social studies, arts and language. Students are encouraged to see the connection among subjects they learn from a Biblical perspective. At the Senior School level, students learn the facts of Christianity as a religion and get inspired by seeing and learning about God's redemptive work found in the Bible and throughout history.
Service Learning
Junior School Bible Curriculum
SPH adopted a comprehensive Bible curriculum by Truth78 for Junior School students. Truth78 is a ministry for the next generation—that they may know, honor, and treasure God. SPH partnered with Truth78 upon realizing that their Bible curriculum resources matched what our Junior Schools sought. Truth78 develops resources that are God-centered, Bible-saturated and Gospel-focused. Designed to be age-appropriate, the curriculum applies to all Junior School levels, from Kindergarten up to Primary School.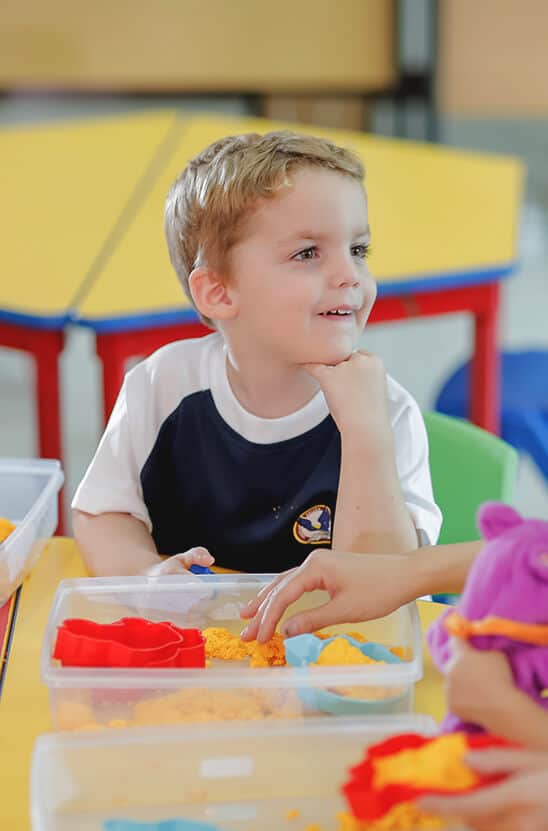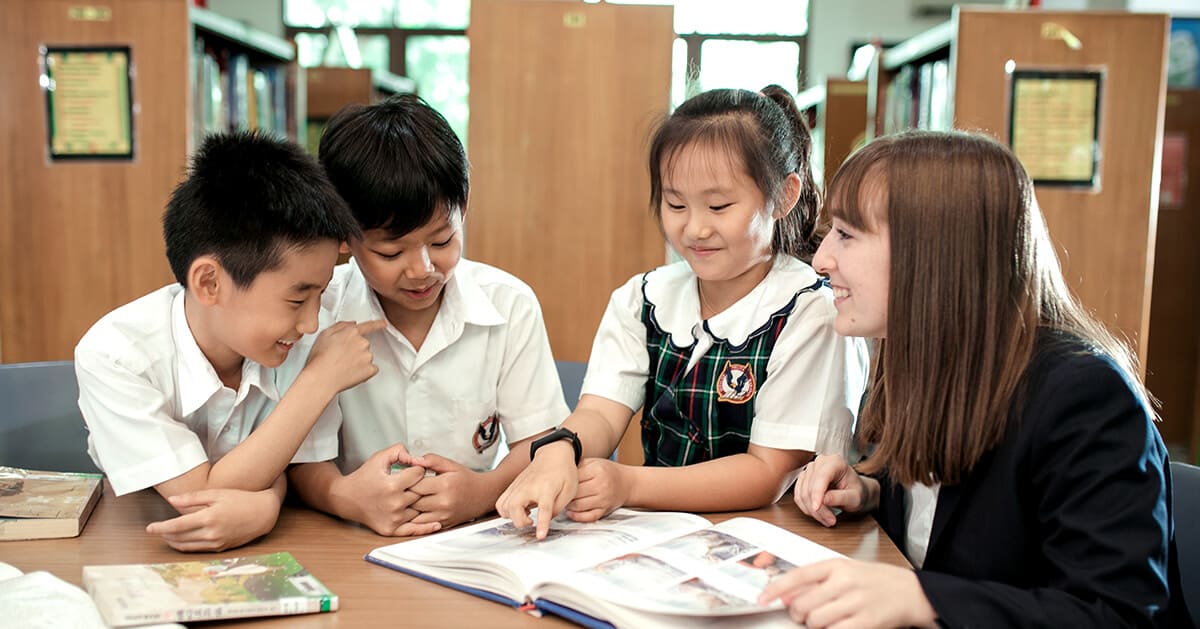 Since English serves as the main instructional language at SPH, we offer a strong English subject taught by expert teachers. Bahasa Indonesia subject, mandatory for Indonesian students, is also offered. We also have strong Mandarin and Korean programs which are elective subjects and applied in different grade levels.
In all the language classes across all levels, students are trained to advance their reading, research, and skills in writing and speaking. Furthermore, language subjects in Senior School dig deeper into literature and cultural studies. From Shakespeare to Pramoedya Ananta Toer, SPH students are familiar with some of the most well-known literary classics.
For students who need further assistance in English, SPH also provides supporting programs such as the ESL, ELL and EAL across all campuses.
Learn More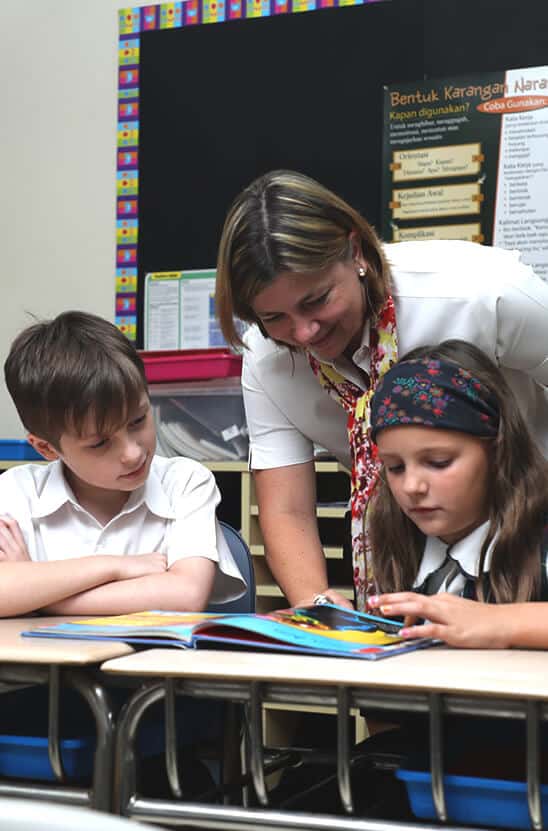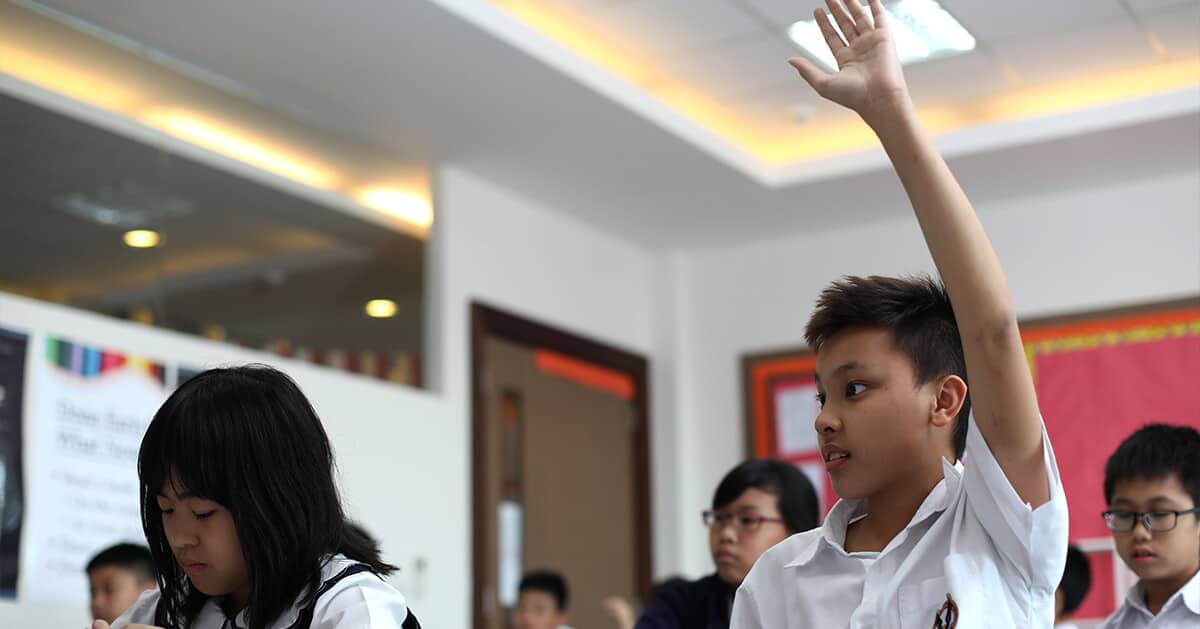 SPH tailors and adjusts several math curricula into the academic programs to align with our holistic approach. Math in Focus, a Singapore-based curriculum, and Common Core from the US, are some examples of math curricula that we adopted and combined with IB or Cambridge programs, according to what each campus offers.
We believe that math is more than just memorizing formulas. In all our math classes, teachers encourage students to understand 'the-why' and connect concepts with real-life applications through problem-solving and deeper discussions.
Learning math is also a window to see the wonder of God's creation which can be understood more fully through the study of the order, structure and design of mathematics.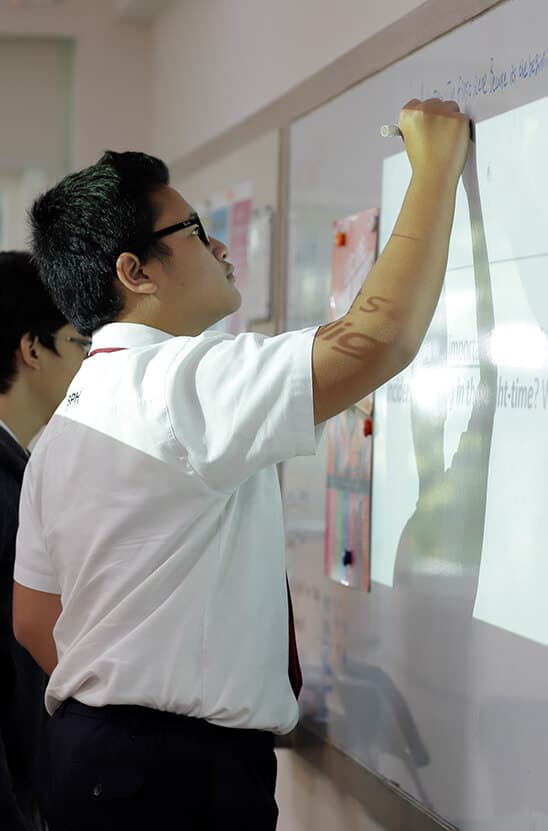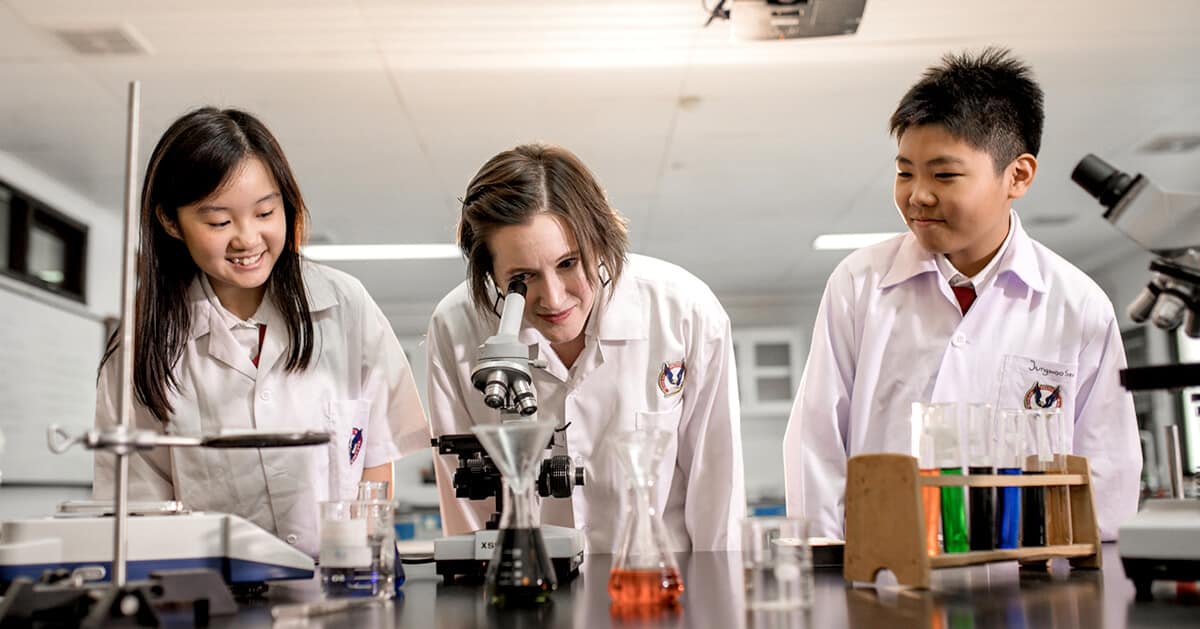 In recognition of the wonders of the natural world, SPH students are taught to develop a sense of awe and admiration, thus motivating them to seek and discover the wonders behind the natural world. SPH understands that science is not about content or a body of facts that explain the natural world. Instead, we use science as a process to discover new knowledge. SPH adopts an experiential learning method which is most evident in hands-on scientific observations in its laboratory spaces. The end goal points to the students' discovery of God the Creator who creates and designs all things in nature.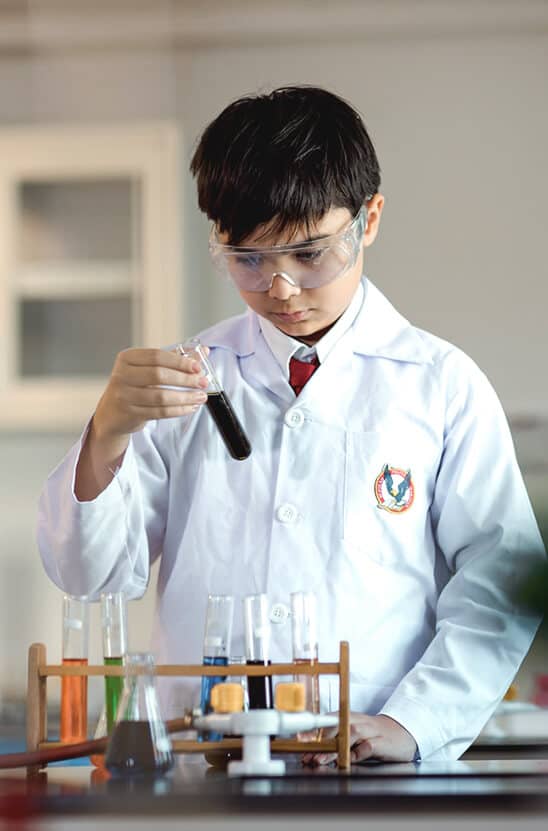 DP Programme and
Sciences at
SPH
To guide all students in exploring the natural world, SPH uses science as an overarching theme in all DP science courses, enabling students to appreciate scientific study and creativity while developing the ability to analyze, evaluate and synthesize scientific information. Upon completion of a DP science course, students will also be equipped with a holistic approach to science by developing thinking skills that allow them to acquire knowledge and become critically aware as global citizens of the ethical implications of using science and technology.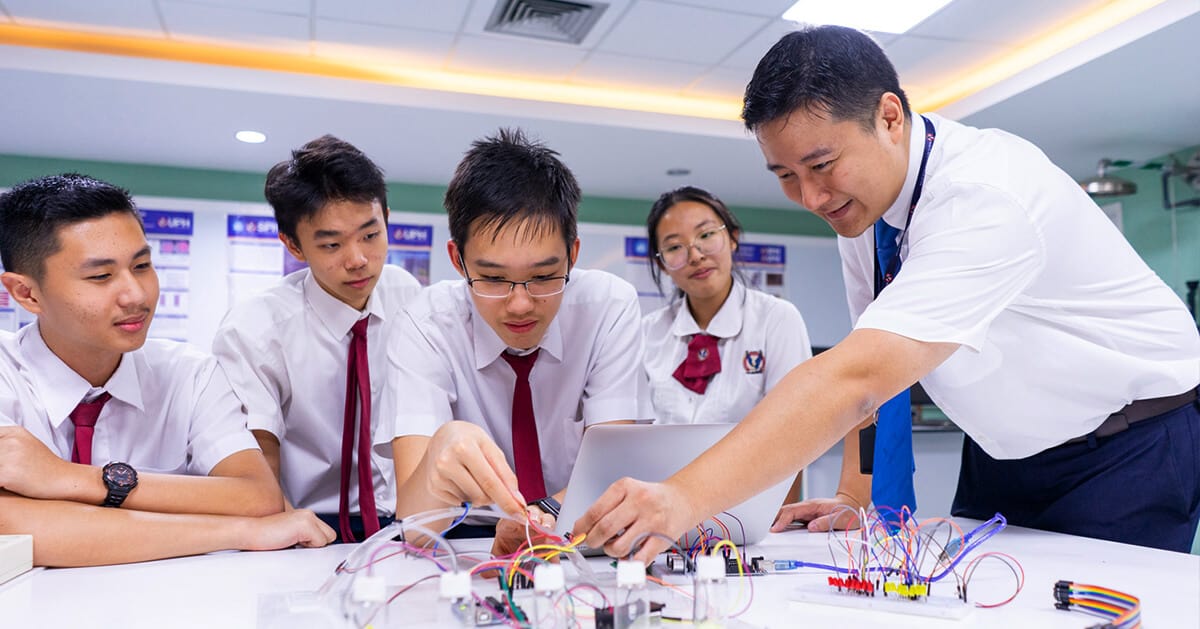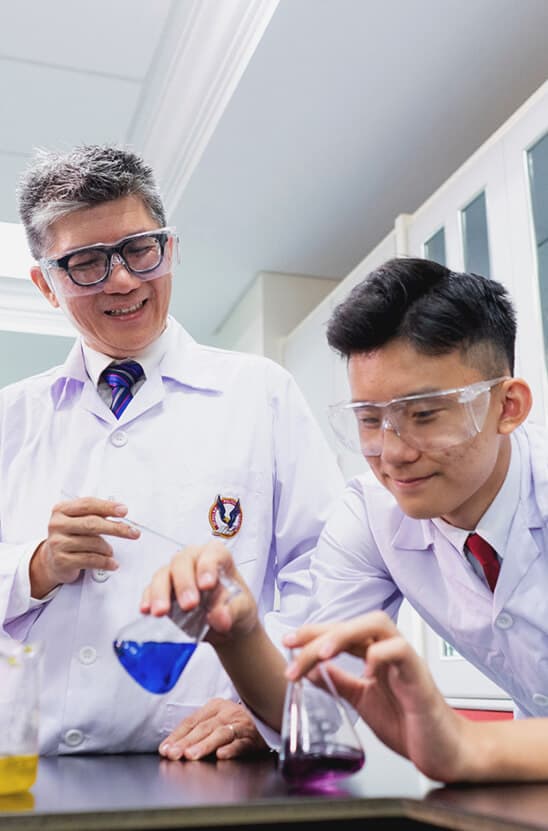 Applied

Science Academy (ASA)
Initiated as a new enrichment program outside students' daily classes, the Applied Science Academy (ASA) became the first program created under SPH Lippo Village's Center of Excellence.
Applicable for Grades 10-12, the Applied Science Academy (ASA) serves as an avenue for students who are passionate about science and eager to pursue more specialized and advanced scientific research. This program empowers young aspiring student scientists through authentic exposure to research environments for scientific exploration.
ASA aims to be at the forefront of empowering our young generation by providing authentic research environments in areas where the students are passionate about. Dr. Eden Steven, Ph.D., a prominent Indonesian scientist who serves as the Director of the Academy, partnered with some of Universitas Pelita Harapan's professors and lecturers who serve as the program mentors.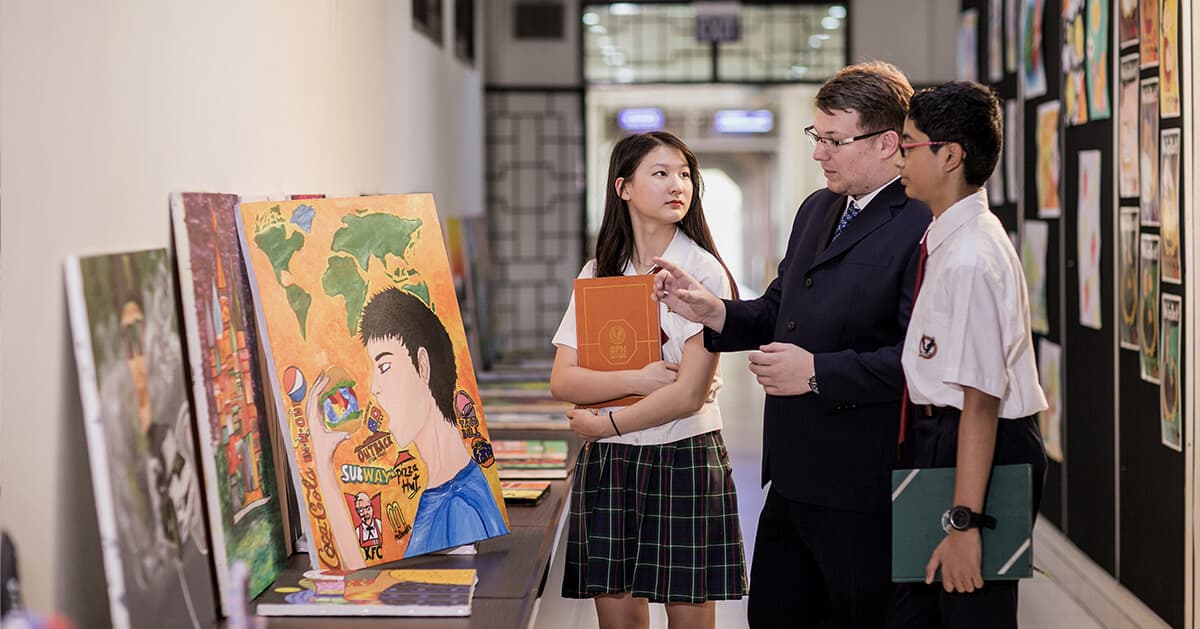 To balance the rigors of academic activities, SPH offers music and art lessons, comprised of music, visual arts and ballet, that form an integral part of our programs. This allows students to express themselves and hone their artistic capabilities with the understanding that all creative talents are God's gift and to be used to benefit the community. Some SPH campuses refer to the music department as the Ministering Arts department.
On the other hand, the visual art department applies to students from Junior to Senior School. Besides creativity and imagination, the process of art-making requires thorough research and critical thinking skills, especially in the IB Diploma Programme Visual Arts. Our visual arts classes allow students to create many pieces of art that convey a conceptual meaning, ranging from a thought-provoking social critique to self-expression. At the end of the school year, we hold art exhibitions to showcase students' work and give our students exposure to art communities.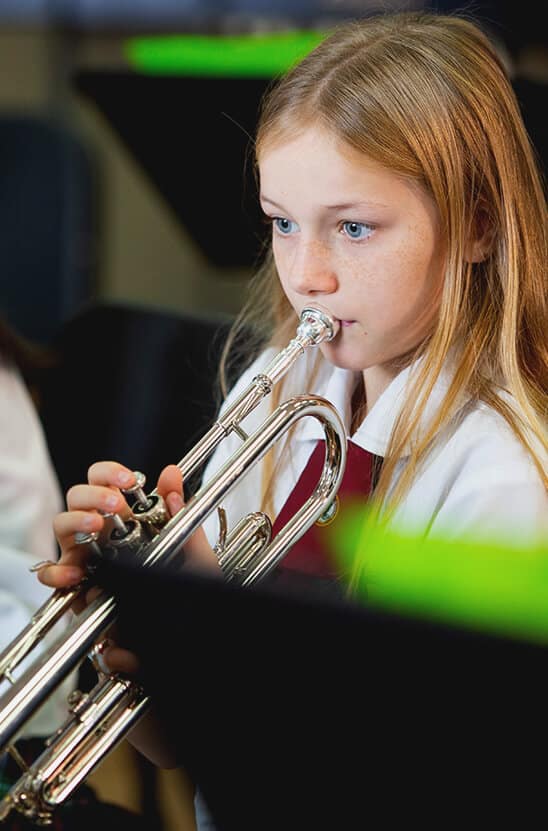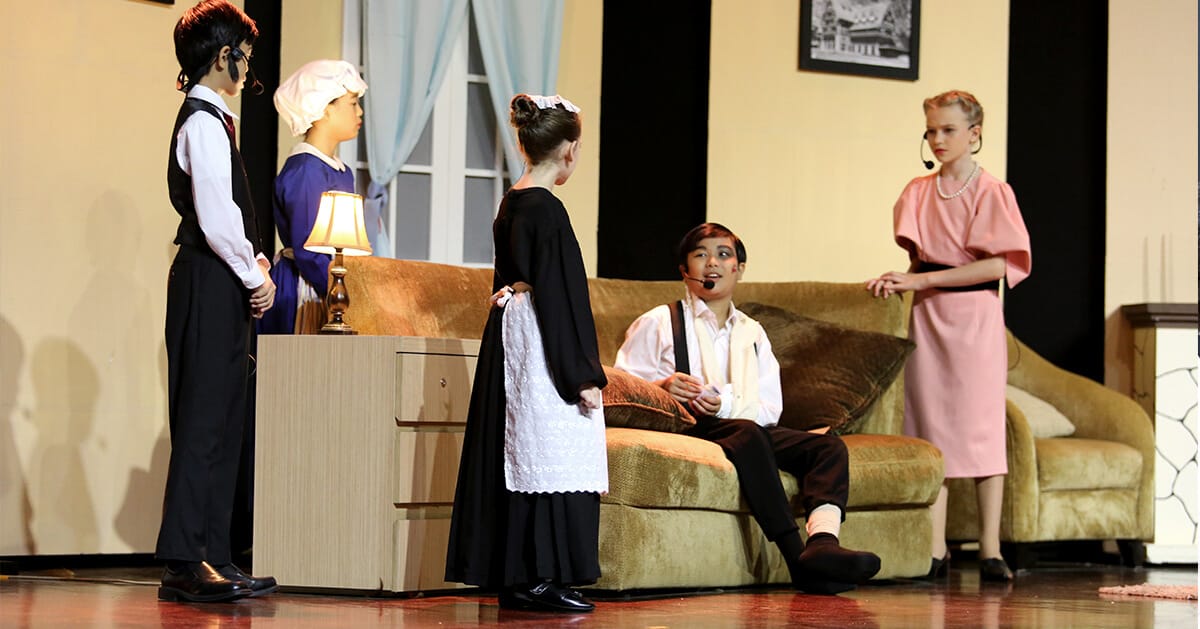 Music & Arts Programs:
Vocal & Choir
Bands & Ensemble (Guitar, Strings and Handbells)
Classical or Jazz Piano
Traditional Indonesian Music: Kolintang, Gamelan and Angklung
Drama & Performing Art
Visual Arts (Painting, Digital Art and Installations)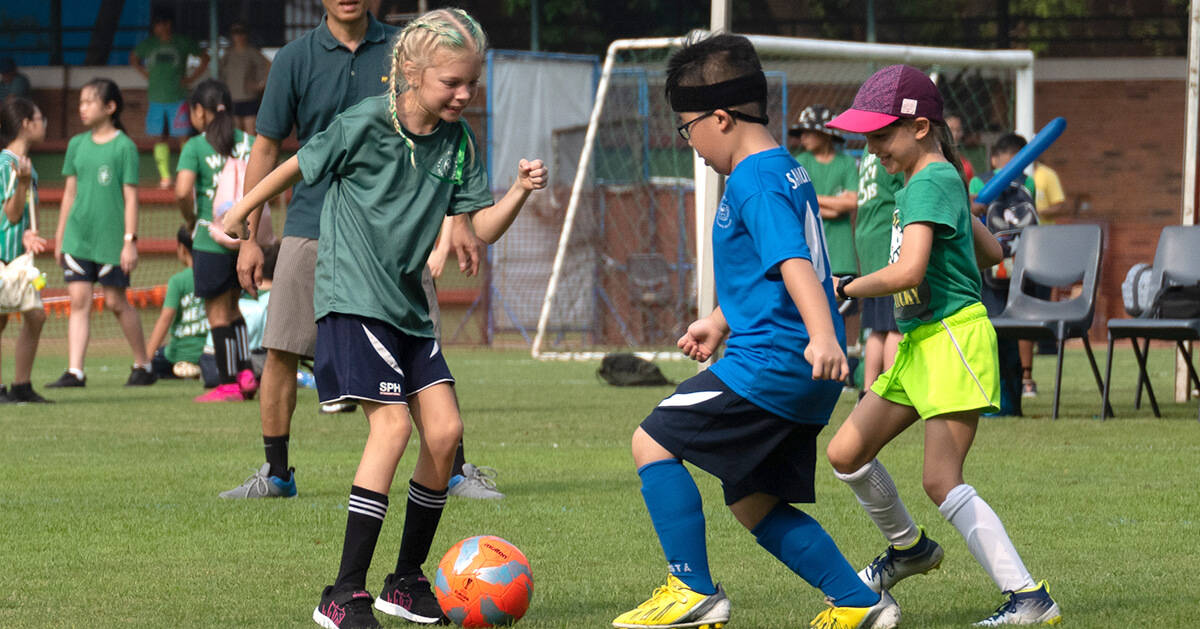 Junior and Senior school students participate in a wide variety of sports and physical activities that are taught and developed sequentially in an age-appropriate manner.
For students in younger grades, these activities focus on basic movement and manipulative skills. Then these activities progress to sports, sports-specific skills and strategies, as well as healthy living and personal fitness.
Older students, on the other hand, are expected to take full responsibility for their personal health and fitness as they progress through the program. In Grades 11 and 12, students choose the activities in which they wish to participate.
Our school offers a variety of sports for students, such as Basketball, Soccer, Volleyball, Badminton and Track and Field.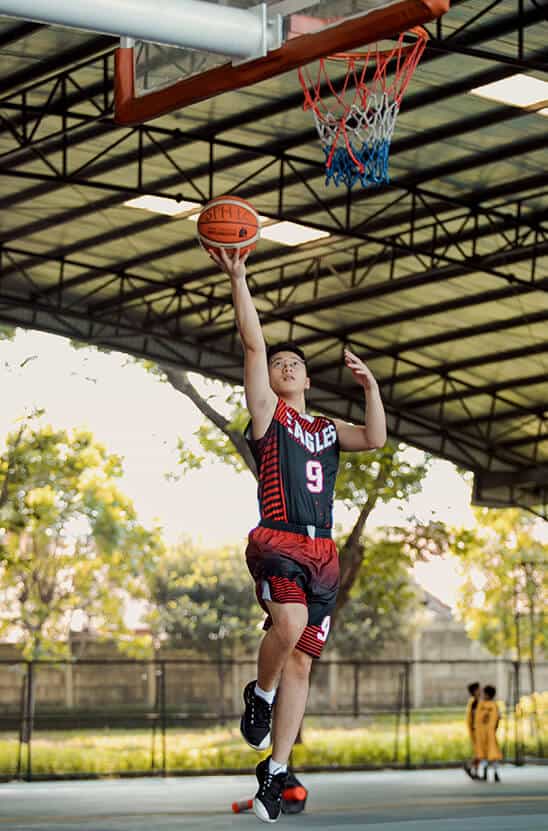 Across the 5 campuses, SPH Sports Teams are commonly referred to as The Eagles.
A number of after-school activities for Junior and Senior Schools also form part of the Eagles Team. Such activities include soccer, basketball, track and field, volleyball, badminton, "touch rugby" and swimming.