Play and Project-based School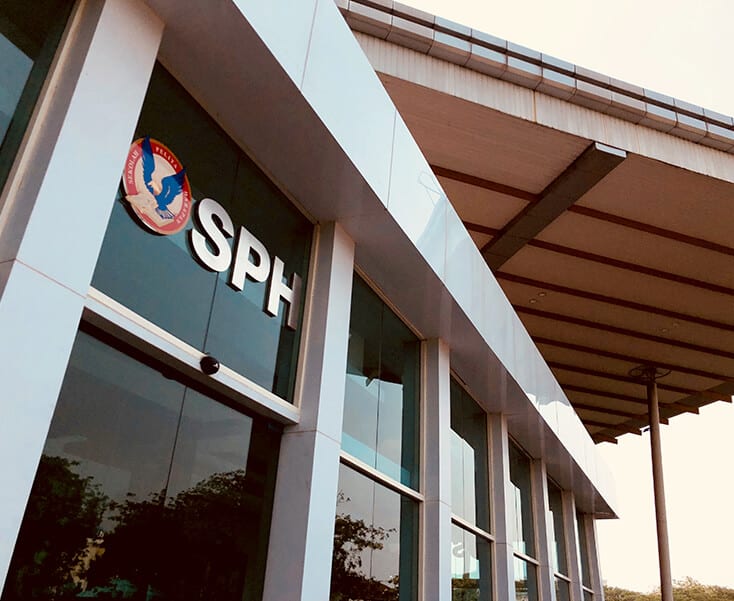 At SPH Pluit Village, we apply Play-Based Learning from kindergarten through grade 3. Our vibrant and enthusiastic classes make learning fun and practical. Through this approach, students develop critical thinking, problem-solving, creativity, and collaboration skills that will benefit them for life.
In addition, for grade 4 onwards, our Project-Based Learning approach nurtures their problem-solving skills and critical thinking to solve real-world challenges that relate to students' lives. These projects foster practical skills that help students learn to collaborate, set goals, and manage their time effectively—essential skills for success.
Play-Based Learning Approach: Our Play-Based Learning fosters essential skills through hands-on activities, integrating subjects and promoting problem-solving, critical thinking, and collaboration.

Project-Based Learning Approach:

Our certified Project-Based Learning teachers foster real-world problem-solving and practical skills through dynamic projects and collaborations.

STEM Engineering for Kids Curriculum: Our STEM Engineering for Kids curriculum utilizes Engineering Design Process (EDP) to prepare students for success in STEM through hands-on activities and scientific inquiry.

Suzuki Music Program:

Affiliated with the Suzuki Music Association of Indonesia, our Suzuki Music Program nurtures students' love for music and self-expression through the renowned Suzuki Method for learning string instruments.

Enrichment Programs:

Our enrichment programs at SPH Pluit Village ignite interests, promote well-being, and develop social skills, providing students with diverse opportunities for success.

Mission Service Learning (MSL)

opportunities that take our students to serve the underprivileged in remote areas around Indonesia.
Programs & Learning Pathway:
Cambridge International
Early Childhood Education (K1 – K2)

Junior School (Pre-Primary – Grade 5)

Senior School (Grades 6 – 10)
Play and Project
All the Way
Life at our Pluit Village Campus is unique; our small, close, caring, and supportive community makes every day enjoyable for our students, teachers, and staff!
As a Play-based and Project-based learning school, our campus life is always filled with the hustle and bustle of students working on projects. Our classes are vibrant, playful, and filled with enthusiasm. Students love going to class because learning is fun and practical.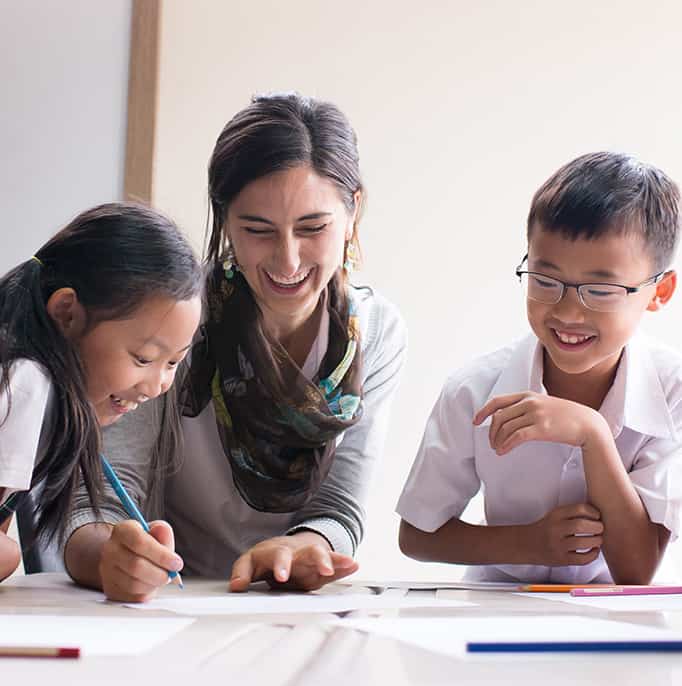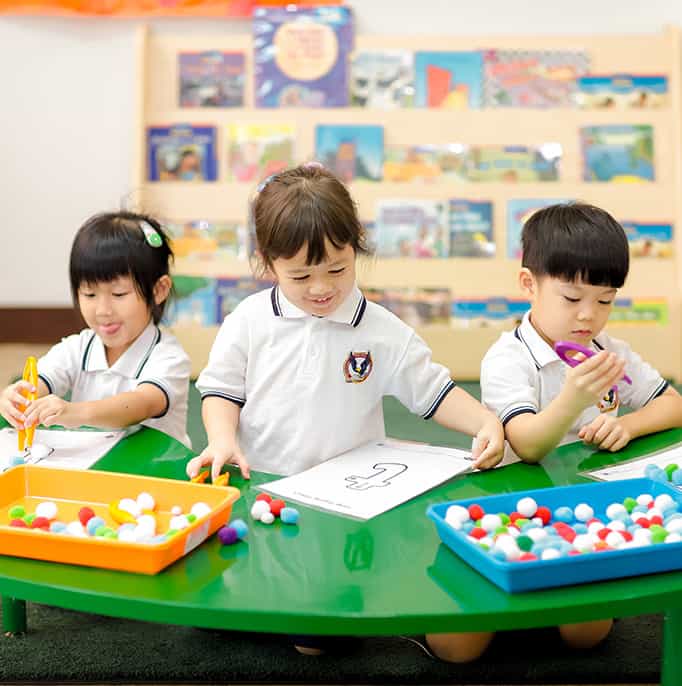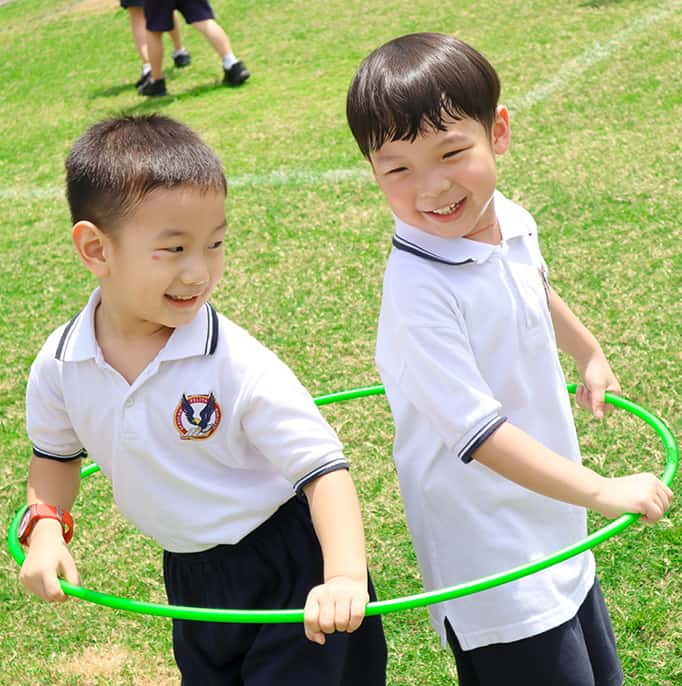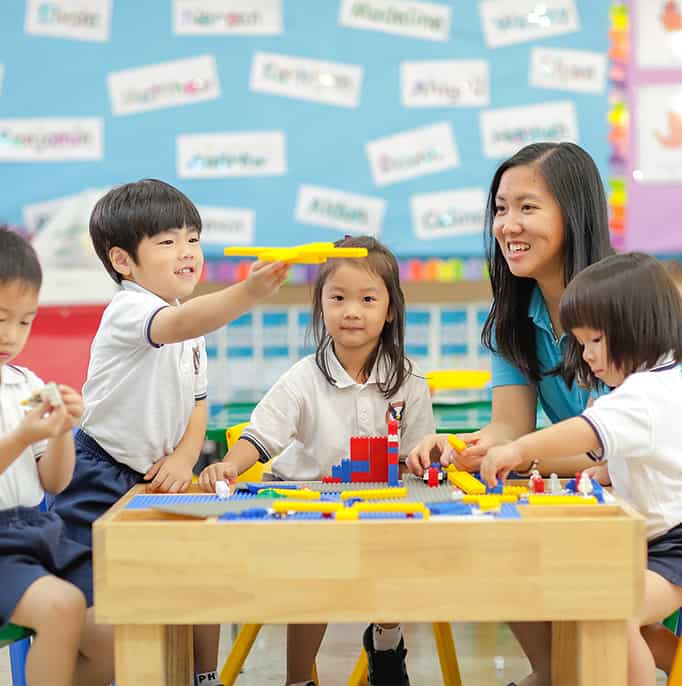 Frequently Asked Questions
What makes SPH Pluit Village different from other international schools?
SPH Pluit Village is a project-based school where we partner with parents to educate their children using a dynamic and authentic approach to learning. From a play-based approach in Kindergarten to project-based learning based on the Cambridge International curriculum in Junior, Middle, and Senior School, our integrated program prepares students for success in every stage of their learning.
Our teachers are all accredited and well-trained in their fields of expertise. Our students are in the capable hands of our teaching staff, which comprises a complimentary balance of expatriate and national (Indonesian) teachers.
What curriculum is used by SPH Pluit Village?
What does the learning pathway look like at SPH Pluit Village?
Early Childhood Education – Grade 5: Cambridge Primary

Grades 6 – 8: Cambridge Upper Secondary

Grades 9 – 10: IGCSE
What co-curricular activities are available at SPH Pluit Village?
Basketball, Soccer, Table Tennis (might add more sports in the future)
SPH Suzuki String Ensemble, Coding, STEM
Student Council, Sewing/Knitting, Editing, Baking (might change every term)
Read more about our co-curricular activities here.
What food does the school canteen serve?/ What type of food is available at the school cafeteria?
Our school canteen provides a range of food options, including Western and Asian food.
Do you provide transportation for students?
Currently, we are not offering students any transportation service (school bus).