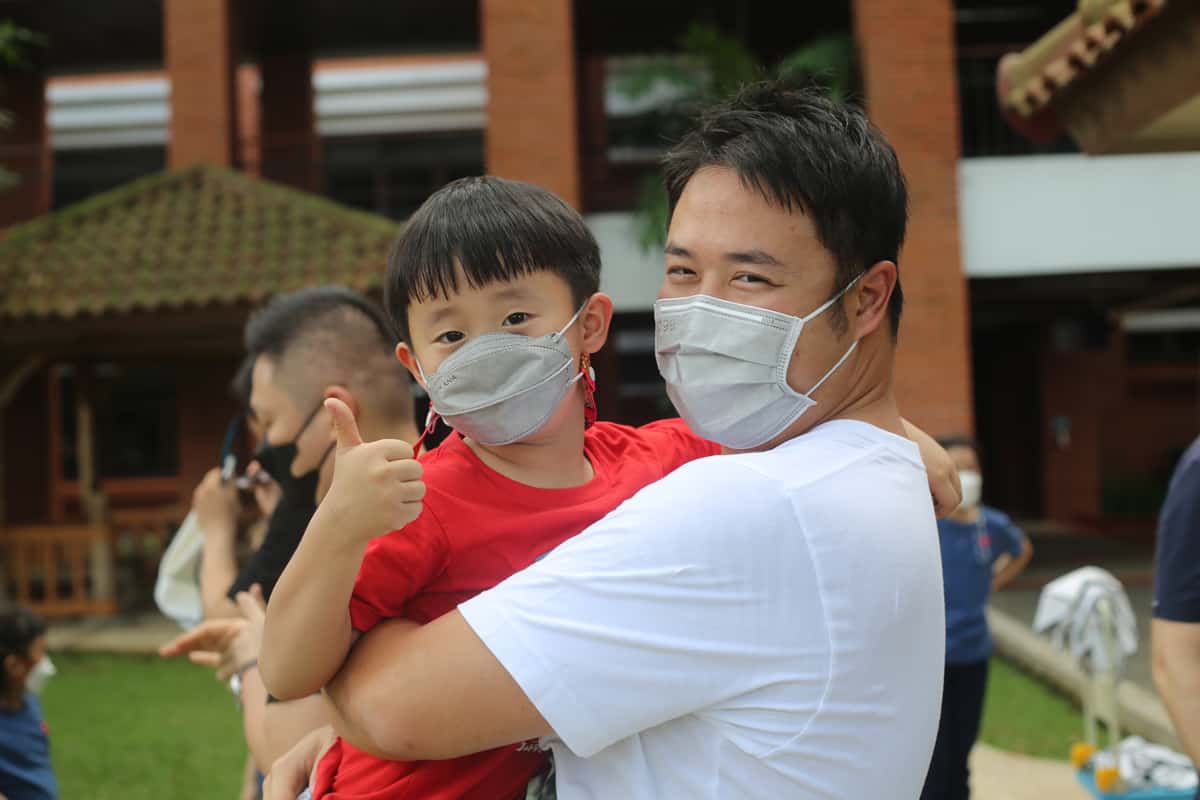 After a 3-year hiatus, SPH LV's Daddy & Me is back this year! 
We are more than grateful that we can finally hold an onsite parenting event again, with Daddy & Me as the first one for this year. What makes Daddy & Me unique is that it is specially crafted for father-and-children bonding; it is not just the usual one-directional parenting seminar but filled with fun and engaging activities for families. This year's Daddy & Me is also special since we have mothers involved as well! 
For this year's Daddy & Me parenting talk session, we had the privilege of having Bpk. Rizal and Ibu Rina Badudu, a couple who are well-renowned as Christian parenting and family communication coach in Indonesia. Bpk. Rizal Badudu began his first session by reminding fathers of the most fundamental thing, which is the God-given roles of fathers and husbands. If fathers fail to do these roles, mothers and children will be negatively affected. 
As a father of four himself, Bpk. Rizal shared his own life story and gave many examples of his journey of parenting. He also mentioned other fathers' stories to give inspiration for what fathers can do with their children at home to strengthen their relationship and bonding.  
After the inspiring session, mothers, fathers, and kids headed to their own sessions with inspiring speakers in each session. Before lunchtime, fathers and their children headed outdoors to have fun games. It was great to see the teamwork and their enthusiasm to play! While they were enjoying their time together, the mothers prepared each of their families' dining tables to make lunchtime even more special.  
The event was closed with a heartfelt session where fathers, mothers, and children exchanged personal letters and read them together. Children expressed their hearts and thankfulness to their fathers, while fathers also wrote their hopes and prayers for the children. Not just only that, mothers gave their own personal letters to fathers – expressing their gratitude to them. We love seeing these families having a heart-to-heart moment like this! 
Being a good father requires effort and intentions, but as Christian fathers, we are called to do everything with God's strength and guidance. Christian fathers are not left alone to do their parenting role with their own strength. 
May this event truly bless fathers and refresh them to become better fathers as God wants them to be! We also pray that families may continue to walk in the path of the Lord and become witnesses of Christ's love wherever they go.