SPH Pluit Village Students' Outstanding Achievements in the World Art International Children Drawing Competition Taiwan
Six students from Sekolah Pelita Harapan (SPH) Pluit Village, Jakarta, brought home gold, silver, and bronze medals from the World Art International Children Drawing Competition Taiwan. The organizer of this competition is the Association for Education Through Art of the Republic of China. These six young artists from elementary and junior high school participated in this competition by submitting their art pieces online in April 2021.
The winners are Edward Franklin (Grade 9 when submitting the artwork) and Caleb Lie (Grade 2) who brought home gold; Jericho Tjahaja (Grade 6), Preston Chong (Grade 3), and Nixon Kurnia (Grade 9) received silver medals; and Kathleen Tamara (Grade 7) with a bronze medal. SPH students went toe to toe in this art competition with hundreds of thousands of students from all over the world. After overcoming the competition and winning it, their art pieces are set to be featured in the upcoming art exhibition in Taipei, Taiwan, on September 11-28, 2021.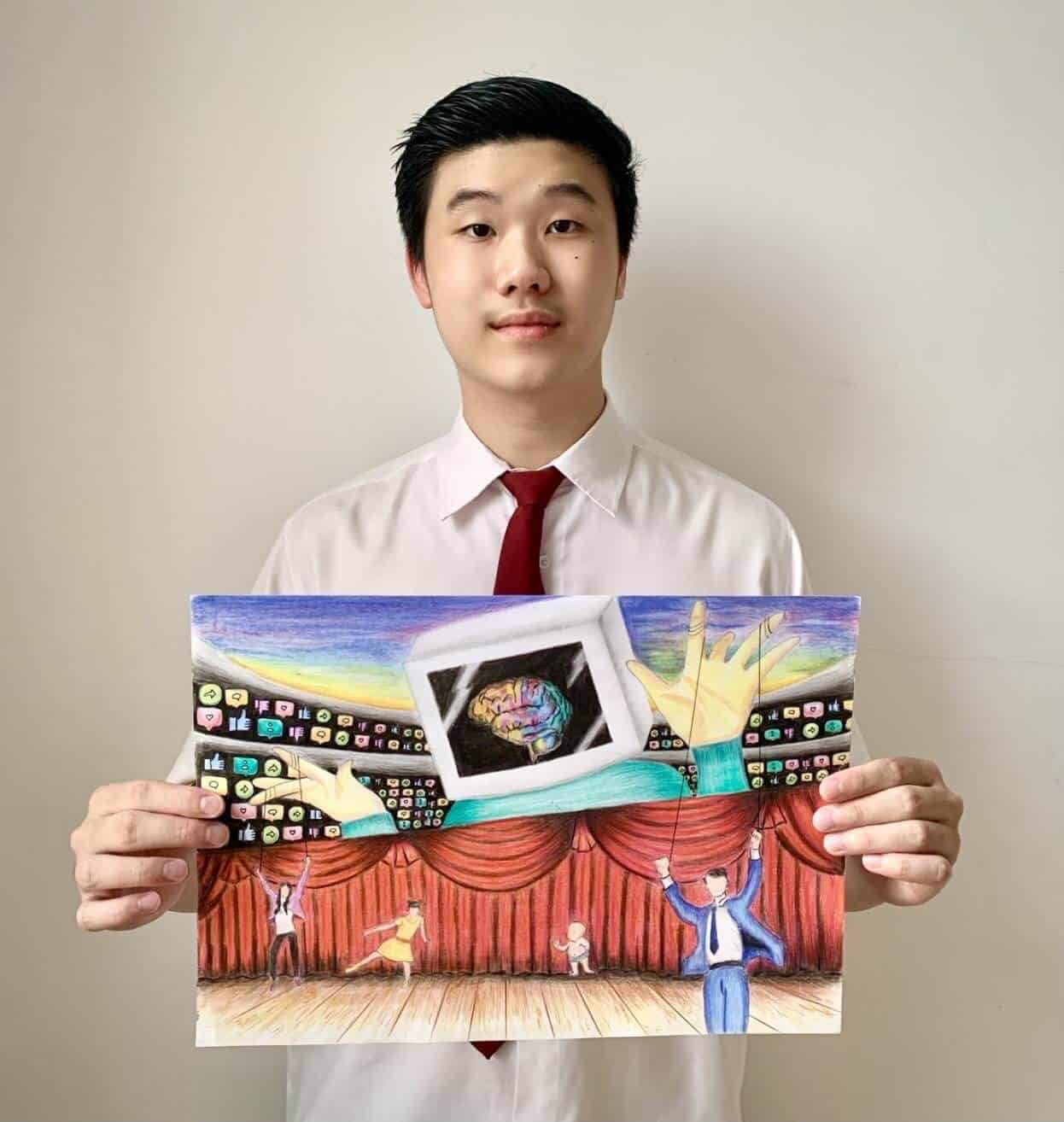 "Indonesia is a culturally diverse country, and the cultural tradition that I showcased in my art piece is the Reog Ponorogo traditional dance. I took the inspiration from my mother's hometown in East Java," said silver medalist Jericho Tjahaja.
"We warmly welcome works from young artists from all over the world. Their participation will enrich this art exhibition and enable us to promote cross-cultural understanding among the younger generation," said An-Lai Lu, the Chairman of the Association for Education Through the Art Republic of China.
SPH Pluit Village continues to support students to develop their potential and talents, including in the arts. The holistic applications at the school are not just bound to memorizing formulas and theory, but also encourage students to develop creativity and innovation.
"I am so proud of the achievements of our budding artists this year despite our Home Learning limitations. We absolutely value our students' creativity and artistic talents. We aim to engage students in creative opportunities and empower students to take on this challenge with confidence and originality," said Dinda Ameliya, SPH Pluit Village Art Teacher.
"Along with the traditional academic subjects, our holistic approach to education also emphasizes art, sport, and music. These areas of our curriculum also provide terrific opportunities for character development in our young learners," said Tim Heading, the Head of School. "I am so pleased that even in an online learning environment, our students are still able to receive excellent instruction from their experienced teachers and amazing opportunities to learn and share their learning with others," he added.